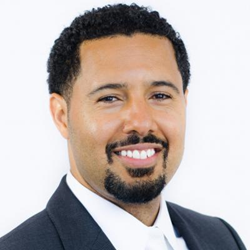 What we've heard very clearly from our association clients is that they want more than a software company that provides tools. They want to partner with a digital agency to create technology-driven marketing solutions.
Ashburn, Virginia (PRWEB) December 16, 2014
HighRoad Solution, the only digital agency focused exclusively on associations to offer email, marketing automation and inbound marketing announced a change in leadership for 2015. The announcement was made at the 2014 ASAE Technology Conference held at the Gaylord National Harbor. HighRoad Solution is the only eMarketing provider that is both used by the American Society of Association Executives (ASAE) and endorsed by ASAE Business Services, Inc.
Ronald McGrath, co-founder and former Chief Technology Officer, will assume the role of Chief Executive Officer beginning in 2015. David Caruso, co-founder and former Chief Executive Officer will assume the role of President for HighRoad Solution. The change in leadership roles reflects HighRoad's evolution into a digital agency that offers platform-as-a-service software subscriptions and consulting services for email and inbound marketing, as well as custom workflow automation software solutions.
"What we've heard very clearly from our clients is that they want more than a tools company," explained Ronald McGrath. "Over the last year, we've undertaken a rebranding project which clarified our value to the marketplace. What we verified is that our true differentiator was our +Plus line of integration products that connects Digital River's BlueHornet email marketing platform to the leading association management systems including Aptify, Personify360, netFORUM by Abila and iMIS. Earlier this year, we expanded our +Plus line to include integration to the inbound marketing platform, HubSpot and further expanded our professional services division to offer consulting on a wide range of areas in digital marketing. The result of these changes have led to double digit growth and award-winning solutions."
"HighRoad Solution is the proud provider of integrated communication solutions for hundreds of association clients, but our work would not be possible without the tight partnerships that we've developed over the last nine years with our platform and technology partners," stated David Caruso. "With the leadership changes, my focus can shift to developing a world-class global partner program to allow associations everywhere to take advantage of HighRoad's innovations in marketing technology solutions."
The leadership announcement comes just after the successful completion of HighRoad's 2014 Training and Innovation Day conference which brought together over 200 association professionals to discuss how digital marketing is being used to solve today's association business challenges. The hybrid event, held at ASAE's headquarters, included the unveiling of the 2014 State of Digital Marketing in Associations Report whose findings were a key element in HighRoad's rebranding initiative. The study, conducted by partner Demand Metric, can be downloaded and watched through HighRoad's online learning portal.
"The release of our 2014 State of Digital Marketing in Associations report at our Innovation Day evidences our depth of commitment to bringing modern digital solutions to not-for-profit organizations," summarized Ron McGrath. "Our new leadership structure is the last element in our rebranding initiative that included the divestiture of legacy business units which we completed earlier this year and the addition of new staff members. I am honored to take the role of CEO and lead HighRoad to our next level of growth."
About HighRoad Solution
Founded in 2005 by technology industry veterans, HighRoad Solution provides email, marketing automation and inbound marketing solutions to top associations and non-profits. Offering expertise and pre-packaged integrations to the leading association, engagement and content management systems used by not-for-profits, HighRoad provides eMarketing solutions that drive non-dues revenue, increase acquisition for membership and event registration and increase engagement through targeted, hyper-personalized digital marketing.
###