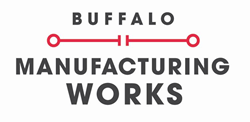 We are thrilled to have these three Associates joining us in Buffalo. --Michael Ulbrich, EWI's President of NY Operations.
Buffalo, NY (PRWEB) December 23, 2014
EWI is pleased to announce that it has added three new Associates to its New York team: Nadine Powell, Robert Herbeck and Alexander Kitt. In addition to their roles within EWI's new Buffalo operation, the three will support the activities and growth of Buffalo Manufacturing Works, part of Governor Andrew M. Cuomo's Buffalo Billion initiative.
Nadine Powell, Business Development Associate, joins EWI from the Buffalo Niagara Partnership, and brings extensive knowledge of advanced manufacturing in Western New York and the needs of local manufacturers. Her experience leading the Buffalo Niagara Partnership's Manufacturers Council will guide her in recruiting new members for Buffalo Manufacturing Works. Nadine earned her B.A. from the University of Buffalo, a certificate in Comparative Political and Economic Systems from Georgetown University and a M.S. in International Business from D'Youville College.
Alexander Kitt, Applications Engineer, comes to EWI with a broad knowledge base in nanotechnology, optics, electrical measurements, experimental apparatus design and machining. He previously worked as research assistant at the University of Rochester and Boston University. Alex earned a B.A. in Physics and B.S. in Mathematics from the University at Buffalo and a Ph.D. in Physics from Boston University.
Robert Herbeck is EWI's Lead Maintenance Technician. He will be responsible for creating and maintaining the labs and equipment at the Buffalo Manufacturing Works facility currently under construction at 847 Main Street on the Buffalo Niagara Medical Campus. Bob joins the team with three decades of engineering experience. He most recently served as maintenance supervisor at Prior Aviation Services.
"With her deep relationships in the Western New York manufacturing community and recent experience leading the Buffalo Niagara Partnership's Manufacturers Council, Nadine is especially qualified to help local businesses take advantage of both EWI and Buffalo Manufacturing Works," said Michael Ulbrich, EWI's President of NY Operations. "Bob is already working to set up our new facility for optimal service, and Alex's solid background in both research and engineering are exactly what we need for a multifaceted resource center. We are thrilled to have these three Associates joining us in Buffalo."
Buffalo Manufacturing Works through its partners has already begun working with numerous manufacturers in Western New York and plans to open its facility located at 847 Main Street in early Spring 2015.
About EWI
EWI is the leading engineering and technology organization in North America dedicated to advanced materials joining and allied manufacturing technologies. Since 1984, EWI has provided applied research, manufacturing support, and strategic services to leaders in the aerospace, automotive, consumer products, electronics, medical, energy & chemical, government, and heavy manufacturing industries. By matching our expertise in materials joining, forming, and testing to the needs of forward-thinking manufacturers, we are successful in creating effective solutions in product design and production. To learn more, visit http://www.ewi.org, email info(at)ewi(dot)org, or call 614.688.5000.
About Buffalo Manufacturing Works
Buffalo Manufacturing Works is a one-of-a-kind resource center for advanced manufacturing. This groundbreaking collaboration between leading industry, research and academic partners provides manufacturers with the tools they need to grow, improve their bottom line and compete all while stimulating economic development throughout the Buffalo Niagara Region. The program is supported by New York State Governor Andrew M. Cuomo's Buffalo Billion Economic Development Plan. For more information, visit http://www.buffalomanufacturingworks.com.
About the Buffalo Billion
With Governor Cuomo's commitment to invest $1 billion in the Buffalo area economy, which is designed to spur significantly greater private investment and create thousands of new, sustainable jobs, New York State is helping the Buffalo area to realize immediate economic growth to put "generation now" back to work while setting the foundation for sustainable economic opportunity for future generations. The Western New York Regional Economic Development Council – a top economic development plan award winner – will play a key role in how the funding is used to support the expansion of local companies and how to target the attraction of new businesses across the country and around the globe to come to Buffalo. To learn more about the Buffalo Billion, visit http://www.buffalobillion.ny.gov.