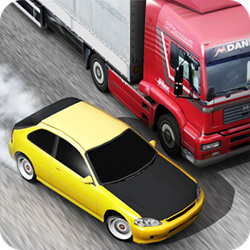 (PRWEB) December 21, 2014
A recent publication from skgames details the dynamic qualities of the Traffic Racer game app now that it is enabled for Android* tablets powered by Intel® Atom™ Processors.
The document describes how a whole new community of gaming and driving enthusiasts will discover the heart-racing drama of this high-octane app. With options like customizable cars, multiple gaming modes, life-like 3D graphics and online leaderboards and achievements, gamers take virtual street racing off the track.
The latest version of this tire-screeching entertainment gives players the chance to outrun cops, clear big SUVs and trucks, even choose between defying the speed limit in broad daylight or nighttime. Available in multiple languages, Traffic Racer exceeds expectations for racing fans all over the globe.
To view the brochure, visit: http://www.skgames.net/wp-content/uploads/downloads/2014/12/Intel-1223_TrafficRacer-2-pager.pdf
About skgames:
Soner Kara is the creative force behind Traffic Racer. For more information, visit: http://www.skgames.net/.
About the Intel Developer Zone
The Intel Developer Zone supports independent developers and software companies of all sizes and skill levels with technical communities, go-to-market resources and business opportunities.
To learn more about becoming an Intel® Software Partner, join the Intel Developer Zone.
Intel, the Intel logo and Intel Inside are trademarks of Intel Corporation in the U.S. and/or other countries.
*Other names and brands may be claimed as the property of others.
Copyright © 2014 Intel Corporation. All rights reserved.