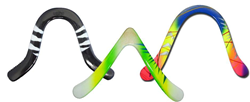 Boomerangs have gained popularity around the world in addition to Australia.
OCEANSIDE, CA (PRWEB) December 18, 2014
Boomerangs.com, America's leading vendor of authentic boomerangs, is sponsoring a 30-Day Giveaway promotion lasting through Saturday, December 20, 2014. Each day, a random participant will be chosen to receive a boomerang complete with a how-to-throw guide.
It is easy for individuals to enter into this giveaway. Participants just enter their name and email by following this link: http://l.inkto.it/68ma2. Each day at 5pm PST, the winner is announced on Boomerang.com's Facebook Page. Winners can expect to receive their boomerang within 3-5 business days of this announcement.
Boomerangs are originally Australian aboriginal tools that are now used as recreational sports items, and have gained popularity around the world in addition to Australia. When thrown correctly, boomerangs are designed to return back to the thrower, each having a different flight range, path, and ending pattern.
About Boomerangs.com
Starting in 2007, boomerangs.com swiftly became America's top vendor for recreational boomerangs. We ensure that our customers have the very best experience with our products by testing each boomerang and providing tips specific to each style boomerang. Our mission is to deliver quality boomerangs and educate the public about boomerang throwing. Visit our website at http://www.boomerangs.com or call us toll free at 888 734 1166 for more information.