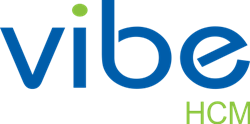 Our partnership with DeVry Group enables us to deliver game changing technology solutions that are battle-tested in the real-world.
Saskatoon, SK (PRWEB) December 17, 2014
cfactor Works Inc. (cfactor), developer of the socially infused Vibe HCM suite, today announced that they have jointly received the Silver Award in the Best Onboarding Program category from Brandon Hall Group with DeVry Education Group (DeVry Group). cfactor and DeVry Group will be formally recognized at the Brandon Hall Group's HCM Excellence Conference in Fort Lauderdale, Florida, January 29, 2015.
"We are very pleased to be recognized alongside DeVry Group in the Best Onboarding Program category for Vibe HCM," noted cfactor CEO Cary Schuler. "Our partnership with DeVry Group enables us to deliver game changing technology solutions that are battle-tested in the real-world. We are delighted that the Brandon Hall Group recognized Vibe HCM as raising the bar to support High Performance Onboarding."
The award-winning entries for the onboarding program were evaluated based on the following criteria:

Effectively aligned to the organizations needs and situation
Supporting the organization and talent objectives
Successful in engaging new employees and getting them efficiently acclimated to the new organization
Demonstrating measurable benefits and organizational outcomes
Creating a positive impact for the new employees and organization
Vibe HCM's Onboarding solution helps to achieve DeVry Group's goal of creating a memorable first impression with employees, while easing the employee's socialization into the organization and accelerating their time-to-productivity. Additionally, Vibe HCM successfully delivers a highly interactive, personalized experience for new colleagues as they progress through their first year.
Learn more about Vibe HCM Onboarding.
"We believe that the opportunity in Onboarding is to leverage the HRIS to focus on the employees and not just on the process," added Rodney Schuler, Chief Technology Officer for cfactor. "HR technology can be about much more than just transactions and back-office."
To learn more about how Vibe HCM has helped support DeVry Group's HR Service Delivery goals, click here.
About cfactor Works
cfactor's Vibe HCM delivers a personalized, interactive HRMS, talent management and employee collaboration suite. Unlike typical HR systems, Vibe HCM is a dynamic hub of employee-focused processes, communications, connections and collaboration – driving efficiency while fostering engagement. As its name implies, Vibe HCM delivers personalized, highly branded experiences tailored to our customer's culture, unique story. More than 1000 organizations "got the Vibe" in their workplaces.
About Brandon Hall Group
Brandon Hall Group is a HCM research and advisory services firm that provides insights around key performance areas, including Learning and Development, Talent Management, Leadership Development, Talent Acquisition and Human Resources.
With more than 10,000 clients globally and 20 years of delivering world-class research and advisory services, Brandon Hall Group is focused on developing research that drives performance in emerging and large organizations, and provides strategic insights for executives and practitioners responsible for growth and business results.
For additional information about Brandon Hall Group please contact Mike Cooke: (561) 865-5017.