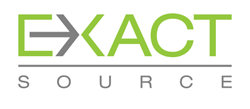 We are really pleased to welcome Alyssa to the ExactSource team. Her experience adds a tremendous amount of value as we continue to grow our recruiting division.
Atlanta, GA (PRWEB) December 17, 2014
ExactSource, a national leader in the delivery of talent solutions and software to architectural and engineering firms, welcomes Alyssa Windley to their Client Services team. Alyssa has a strong background in recruiting and human resources and will serve as Director of Client Services.
Before joining ExactSource, Alyssa worked for several noteworthy recruiting companies within the IT and engineering industries. She graduated with a degree in Business Administration and Management.
Alyssa's focus will be on sourcing and placing qualified engineering talent for many of ExactSource's top A/E/C clients, as well as managing client and candidate relations. "We are extremely pleased to welcome Alyssa to the ExactSource team," says ExactSource COO Katy McDonald, "Her experience adds a tremendous amount of value as we continue to grow our recruiting division."
The addition of Ms. Windley comes at a time of expansion and growth for ExactSource, who just recently announced the launch of their sister company, Ingenium. Ingenium will service the same A/E/C client base as ExactSource by providing marketing and brand management services to engineering companies nationwide. ExactSource plans to continue growth through 2015 with an upcoming announcement of a new education division.
About ExactSource:
ExactSource is the leading recruiting, organizational consulting, market research, and software solutions company providing services to firms in the Architectural and Engineering sector.
ExactSource is best known in the A/E/C industry for their highly acclaimed ExactProfile technology, a system released in 2012 that assesses and catalogs more than 115 critical engineering skill sets and experience levels that aren't typically identified on a resume. Using this breakthrough screening software, HR managers are able to instantly identify the technical candidates that meet their exact requirements. This methodology provides a smarter way to hire, and it is the objective of ExactSource to have every A/E/C firm across the country using ExactProfiles as part of the hiring process.
ExactSource brings a combined 151 years of experience in technical and leadership recruitment, and has established a prominent presence in the Engineering community. The company successfully serves firms in 39 states across the nation, including over 20 firms on the Top 500 A/E list.
For more information about ExactSource and their consulting, research, and recruiting services, visit their website or contact David Schmidt at dschmidt(at)exactsource(dot)com.
About Ingenium:
Ingenium, an ExactSource LLC company, is the premier marketing and branding agency specifically serving firms in the A/E/C industry.
Ingenium was started by core members of ExactSource who, after years of interfacing with clients in the Architecture and Engineering industry, identified a serious need for better and smarter marketing amongst A/E/C firms. The Ingenium mission is to build brands and promote growth for clients using cutting edge marketing strategies, without charging an arm and a leg for agency fees.
Service offerings include web design, search engine optimization, social media marketing, inbound marketing, branding, and performance analytics. The leadership team is comprised of an eclectic mix of seasoned veterans and fresh millennials with a common passion for using marketing strategies to grow A/E/C firms.
For more information on Ingenium and their marketing services, please visit their website or contact Sarah Walpert at swalpert(at)exactsource(dot)com.