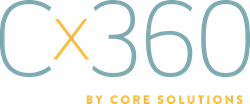 King of Prussia, PA (PRWEB) December 18, 2014
MFI Recovery Center (MFI) a behavioral health provider serving the residents of California and Core Solutions, Inc. (Core) the progressive leader in integrated behavioral health Electronic Health Records (EHR) that transform the behavioral, medical and social services experience announced today that MFI has selected Core as its electronic health record for their behavioral health organization.
MFI investigated many first generation, behavioral health EHR solutions available on the market before turning to Core Solutions for an EHR with 2nd generation technology. MFI needed an EHR software to automate their administrative clinical and billing processes. Choosing Core Cx360 will enable MFI to utilize the flexibility, modern design and functionality necessary for today's evolving behavioral healthcare environment. Additionally, MFI marks Core's first customer in California as they continue to support increased customer adoption of 2nd generation EHR technology on the West Coast.
"Core Cx360 EHR stood alone from the other options we investigated with intuitive navigation that helps our clinicians provide holistic care to clients," said Craig Lambdin, Executive Director at MFI. "EHR selection is a rigorous process, and Core demonstrated early on that they understood our specific industry and how we administer our drug and alcohol programs."
"Core is committed to transforming healthcare through the use of technology and delighted to become part of MFI and their journey to deliver quality service to their consumers, said John Raden, Senior Vice President of Strategies at Core Solutions Inc. "Our entire organization understands that MFI has entrusted us to be part of their delivery of care to their consumers and helping to improve their lives through the use of Cx360."
About Core Solutions, Inc.
Core Solutions is the progressive leader in transforming the behavioral, medical and social services experience for behavioral health providers, consumers and state agencies. Core's Integrated Behavioral Health EHR platform, Cx360, allows for the improvement of the provider, consumer and payer relationship through increased consumer-centric collaboration which results in improved outcomes. This is accomplished through our ability to simplify the end-to-end behavioral health experience, deliver integrated care coordination, improve consumer engagement and streamline accurate provider reimbursement.
About MFI
MFI Recovery Center is a non-profit corporation dedicated to providing quality, affordable mental health and substance abuse treatment programs for men, women, women with children and adolescents. MFI's mission is to provide comprehensive substance abuse recovery and behavioral health services to help individuals and family achieve and maintain a healthy and productive lifestyle.