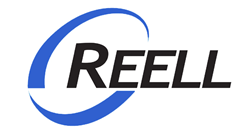 With Marc's addition Reell is positioned for continued strong sales growth in the coming years.
Saint Paul, MN (PRWEB) December 18, 2014
Reell Precision Manufacturing, a world leader in innovative small package motion control, is pleased to announce that Marc Zantinge has joined the company as a Sales Manager for the Benelux countries, Northern Europe, the UK, Ireland, France and Italy.
Marc joins Reell with extensive international experience, including more than 10 years of experience in industrial and automotive equipment sales.
European General Manager Jan-Gijs Klip is excited to have Marc join the team. "Marc brings a strong understanding of the industrial and automotive equipment markets as well as extensive international sales experience. With his addition Reell now has excellent sales support for all of Europe, and is positioned for continued strong sales growth in the coming years."
Marc is a native of the Netherlands and will serve Reell customers from his office in Rheden.
Reell Precision Manufacturing provides high-quality innovative solutions to transmit torque, control angular position and protect delicate components from excessive force. Combining the world's most precisely controlled torque technology with the industry's most experienced engineering team provides a perfect product fit in customer applications. Reell's patented technology is widely used in the consumer electronics, automotive, aircraft interiors, medical technology, workstation furniture, kiosk/data terminal, and architectural lighting industries.
For more information about any of Reell's products and services, please contact Reell or visit http://www.reell.com.
Follow Reell on twitter: @reell