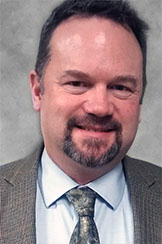 Greg is a great fit for Forest2Market; he brings an open-minded, fact-based and results-oriented approach to his work. We believe that both our customers and the industry as a whole will benefit from this approach."
Charlotte, NC (PRWEB) December 18, 2014
Greg Frohn will replace Gordon Culbertson as Manager of Forest2Market's Northwest Market Sales. In his new role, Frohn will act as a supply chain expert and advisor to existing and prospective customers in the Northwest and advise forest products industry participants on the usage and integration of Forest2Market products and services into their business decisions. He will also represent Forest2Market at industry meetings.
Culbertson was promoted earlier this year to Director of International Business. He will continue to work out of Forest2Market's office in Eugene, Oregon. Frohn will work from an office in Hayden, Idaho, where he will serve Forest2Market's customers in Oregon, Washington, Idaho, Montana, Northern California and British Columbia. Frohn can be reached at +1-360-477-6242.
Frohn has 24 years of experience in timber management and acquisition, procurement management, logging and forestry. Most recently, he served as Log Procurement Manager for Interfor US in Port Angeles, Washington. Prior to that, he ran his own forestry consulting, logging and road construction company, Treeline Resources, in Hayden Lake, Idaho.
Earlier in his career, Frohn worked as Timber Marketing Manager for Forest Capital Partners in Coeur d'Alene, Idaho, where he assisted with acquisition due diligence, the implementation of supply agreements and managed relationships with more than 30 mills to provide markets for more than 100 MMBF of timber harvested from the company's timberland.
"Greg has served the forest products industry in a variety of roles over his career," said Peter Coutu, Director of North American Sales at Forest2Market. "We're pleased to welcome Greg, whose in-depth knowledge of the supply chain will serve our customers and prospects in the Northwest well."
"Forest2Market's goal is to provide transaction-based data and analytics to those in the forest products industry so they can make confident business decisions and measure the results of those decisions. Greg is a great fit for Forest2Market in this regard because he brings an open-minded, fact-based and results-oriented approach to his work. We believe that both our customers and the industry as a whole will benefit from this approach."
Frohn received a Bachelor of Science in Forestry from the University of Maine and spent the first twelve years of his career in the Northeast at Wagner Forest Management. While there, he assisted in the management of the company's two million acres of timberland and performed due diligence work for timberland acquisitions.
About Forest2Market
Headquartered in Charlotte, N.C., Forest2Market provides market pricing data, cost and performance benchmarks and analytics, as well as supply chain expertise to customers in the forest, wood products, pulp and paper, lumber, bioenergy, biofuels and biochemicals industries in North America, Europe and Brazil. For more information, visit http://www.forest2market.com.