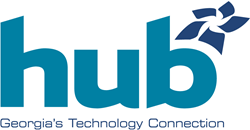 Hub Magazine features timely news, ideas, people and trends that are at the intersection of Georgia's Emerging technology community.
Atlanta, Georgia. (PRWEB) December 16, 2014
The Technology Association of Georgia (TAG), one of the nation's largest state trade organizations dedicated to technology and innovation, recently showcased eight Health IT startups in the latest issue of Hub Magazine.
The startups appeared in the magazine's Georgia Upstarts section, which is a regular feature that profiles startup companies with intriguing technology products/solutions in the marketplace or that are ready to be released within the next 5-6 months.
The current issue of Hub Magazine features Peach State startups that are driving innovation in the Health IT sector:

Dermitrax- makers of a mobile app that enables skin cancer patients to manage/monitor and link data about their condition with their physician.
Digital Assent-company that help hospital systems automatically publish patient ratings and survey comments to their online physician directory.
Fit Radio-Radio mobile app maker offering thousands of high-energy workout music mixes.
Hybrid HealthIT- an innovative Health IT and professional services consulting firm.
MMJ Labs-developers of the palm-sized Buzzy(R) device that utilizes vibration and cold technology to relieve sharp pain on contact.
SwiftPay MD-a charge capture and revenue cycle management platform for hospitals, medical groups and medical billing companies.
Unicore Health- developer of patented employee health decision-making tools and a communication platform for physicians and employers.
Vitamin C- a patient engagement app that automates follow-up and data collection for healthcare providers.
The startups are featured on page 40 of the Health IT issue of Hub Magazine.
View the digital version of the magazine by clicking READ NOW at: http://www.magcloud.com/browse/issue/839251
HUB Magazine is the only statewide publication that's exclusively dedicated to Georgia's vibrant Technology community.
About Hub Magazine
Hub Magazine features timely news, ideas, people and trends that are at the intersection of Georgia's Emerging technology community. Published quarterly, HUB Magazine reaches a potential 26,000 + subscribers via print and digital distribution.
Learn more at: http://www.hubga.com
About The Technology Association of Georgia (TAG)
TAG is the leading technology industry association in the state, serving more than 25,000 members through regional chapters in Metro Atlanta, Athens, Augusta, Columbus, Macon/Middle Georgia, and Savannah. TAG's mission is to educate, promote, and unite Georgia's technology community to foster an innovative and connected marketplace that stimulates and enhances a tech-based economy.
The association provides networking and educational programs; celebrates Georgia's technology leaders and companies; and advocates for legislative action that enhances the state's economic climate for technology. TAG hosts over 200 events each year and serves as an umbrella organization for 34 professional societies. Additionally, the TAG Education Collaborative (TAG's charitable arm) focuses on helping science, technology, engineering and math (STEM) education initiatives thrive.
For more information visit the TAG website at http://www.tagonline.org or TAG's community website at www(dot)TAGthink(dot)com. To learn about the TAG-Ed Collaborative visit http://www.tagedonline.org/.