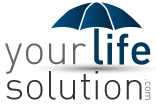 Clearwater, FL (PRWEB) December 17, 2014
YourLifeSolution.com, a service which compares life insurance quotes on competing products, is today publishing an example whole life insurance illustration to give consumers a greater understanding of how such a contract works. According to YourLifeSolution.com, most people's financial needs and goals are not met by whole life insurance in an efficient manner, but for some it's still a viable option.
"Whole life insurance has been given a bad name by so-called 'financial experts' on television. While it is a bit too robust for the average person's needs, to say that it doesn't serve a purpose or have any value is purely defamatory. I'm a licensed agent who deals almost entirely with term life insurance and yet I own whole life insurance because in my rare scenario it makes sense. The illustration I'm publishing today shows just how much growth in the death benefit can be achieved if this type of coverage is bought when an applicant is young and healthy. Unlike term, the policy grows with the insured as they age," said Eric Smith, the independent life insurance agent and founder of YourLifeSolution.com.
An example of a whole life insurance illustration on a healthy 25 year-old woman can be seen here:
http://yourlifesolution.com/lifeinsurancequotes/Whole%20Life%20Insurance%20Quotes%20Example.pdf
YourLifeSolution.com encourages all Internet users to utilize the instant life insurance quote engine on the homepage of their site. Information about whole life insurance quotes, term life insurance, and universal life insurance rates can be obtained directly from Eric Smith at 888.374.2764.