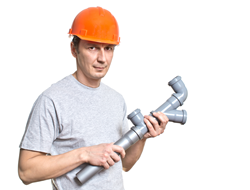 TalkLocal wants to make finding a pro easier for anyone, whether they're a North Las Vegas resident who needs a plumber or a Las Vegas tourist who needs a cab.
North Las Vegas, Nevada (PRWEB) December 18, 2014
TalkLocal (http://www.talklocal.com) is expanding to Nevada as it launches in the Las Vegas Valley. The virtual concierge, free to consumers, helps consumers find local pros who match the consumer's availability and service needs.
Because the Las Vegas Valley is home to a world class city with a variety of tourist attractions, over 375,000 Southern Nevada businesses relied on tourism in 2013. A service like TalkLocal, which helps consumers discover local businesses easily, will greatly benefit small businesses as they compete for tourist dollars.
TalkLocal was created by Gurpreet Singh, himself the owner of a small computer shop. Frustrated by the challenges of connecting to the right type of consumers, he created an algorithm-based marketplace that matches consumers to the right pros based on location, availability, call analytics, and online ratings. Then, it connects consumers by phone to a pro who wants to help them at the time specified. In just about 90 seconds, consumers hear from the first of up to 3 pros- that's at least 50x faster than the competitors.
Member businesses only pay a small flat rate following a free lead preview and a conversation with an actively searching customer who they want to help.
"Looking for the right local professional is typically difficult for anyone, let alone new residents and visitors. That's why TalkLocal wants to make the process easier for anyone, whether they're a North Las Vegas resident who needs a plumber or a Las Vegas tourist who needs a cab," said Manpreet Singh, TalkLocal President.
To speak to the right pro, consumers simply follow 3 steps:
1) Enter location, availability, and service details at http://www.talklocal.com.
2) Standby as TalkLocal's algorithm rapidly filters through the city's thousands of businesses.
3) Pick up the phone to talk to the right local pro, right now.
Consumer contact info is not shared, sold, or visible on phone records or caller IDs. TalkLocal conversations occur over a secure line to protect consumer privacy.
TalkLocal assists consumers with finding professionals in over 50 categories, including heating and cooling, landscapers and handymen.
After raising $4 million in venture funding to date, TalkLocal has served in 49 states and recently marked its one millionth service request call. Connect with TalkLocal on Facebook, Twitter or the TalkLocal website.