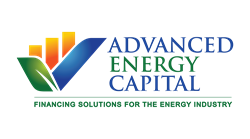 "Thanks to AEC, we are now poised to move quickly with our growth plans for LED" - Hank Geier, CEO
New York, NY (PRWEB) December 18, 2014
Advanced Energy Capital, LLC ("AEC"), an energy finance company led by Jack Doueck and Richard Rudy, has announced today that AEC has signed a deal with LED Funding, LLC to provide financing for up to $15,000,000 in LED lighting retrofit projects and other efficiency and on-site clean energy efforts in commercial, institutional, municipal and industrial settings originated by LED Funding, LLC.
AEC provides exclusive origination and structuring of energy efficiency and energy storage deals for Greenbacker Capital, manager of the Greenbacker Renewable Energy Company, a renewable energy fund with a $1.5 billion mandate.
"We are starting to see significant traction in both the municipal, commercial and industrial markets, both throughout North America and the nearby islands," said Hank Geier, Principal at LED Funding, "and are now poised to move quickly with our growth plans".
"Our view is that AEC's recent achievements in the space, along with their reach will bring us broader exposure than we would otherwise have had. This facility will allow us to focus on driving value in the retrofit space and widening our market presence," said Bill Butler, Principal at LED Funding.
The first group of transactions – LED lighting retrofits in commercial and industrial buildings – are expected to close in the 1st quarter of this coming year with the bulk of the projects expected to be coming on stream quickly thereafter. LED Funding's partnership approach to project developers and ESCO's on the ground and their Energy Sharing product structures offer ESCO's and building owners the opportunity to grow dramatically and to replace outdated systems with energy efficient systems without upfront capital and without adding debt to the balance sheet.
"AEC continues to source pipeline in the 'green' space and continues to screen a wide range of energy opportunities. We enthusiastically welcome LED Funding as an effective player in the arena capable of driving significant volume via their partnership and collaborative model. We're looking forward to an outstanding long-term relationship with Bill, Hank and their team." said Rick Rudy, principal of AEC.
"The combination of LED Funding's reach, project knowledge and deal structuring expertise, Greenbacker's renewable knowledge base and AEC's credit and finance expertise should help make a huge impact on carbon reduction," said Jack Doueck of AEC.
About Advanced Energy Capital
AEC is a specialty finance firm dedicated to providing affordable and innovative financing solutions to Energy Efficiency, Energy Storage, Renewable Energy and Retail Energy businesses. AEC's flexibility allows it to focus on small and medium size businesses and its capital pool permits it to fund significant projects and pipelines of opportunity. AEC's finance clients have tapped into both senior as well as junior tranches of capital to jump-start their growth. With respect to Energy Efficiency and Energy Storage, AEC has developed unique and simple end- user turnkey financing solutions that enable energy firms to dramatically increase their revenues by offering customers embedded financing without up-front payments. For more information visit http://www.advancedenergycap.com.
About LED Funding LLC
LED Funding LLC is a lighting services company that funds 100% of the capital cost of LED lighting, including installation and maintenance, at ZERO initial cost to the customer. LED Funding has partnered with several best of brand lighting manufactures and covers all costs to engineer, procure, install and maintain the LED lighting. Manufacturer warranties are passed on to customers and the customer and LED Funding share in the cost savings. For more information contact Bill Butler, Principal – LED Funding LLC, sales(at)ledfundingllc(dot)com