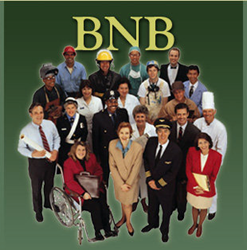 If you are an Account Manager, or Assistant Manager working for any company in California and your company is not paying you overtime, call an experienced San Francisco labor law attorney today
Santa Clara, California (PRWEB) December 17, 2014
A class action lawsuit has been filed against Kaiser Permanente alleging the company misclassified their Associate Account Managers to avoid paying these employees overtime pay. The lawsuit was filed on November, 14, 2014 by the Northern California employment law attorneys at Blumenthal, Nordrehaug and Bhowmik. The Associate Account Manager proposed class action lawsuit against Kaiser Foundation Health Plan, Inc., Case No. 114CV273289 is currently pending in the Santa Clara County Superior Court for the State of California. A copy of the Complaint can be read by clicking here.
The proposed Class Action lawsuit claims that the Associate Account Managers who worked for Kaiser Permanente Foundation Health Plan spent most of their day conducting non-managerial, non-exempt clerical work tasks such as filling out paperwork, completing client information updates for their managers, giving facility tours, and performing client case reviews. Further, the Complaint alleges that the Associate Account Managers did not supervise other Kaiser Permanente employees.
The Complaint asserts that the Associate Account Managers working for Kaiser Permanente in California were misclassified as exempt and should have been paid overtime wages for all the overtime hours they worked for Kaiser Permanente. The Complaint seeks an unspecified amount of back overtime wages for the Associate Account Managers.
If you are an Account Manager, or Assistant Manager working for any company in California and your company is not paying you overtime, call an experienced San Francisco labor law attorney today at Blumenthal, Nordrehaug and Bhowmik at (415) 935-3957. Blumenthal, Nordrehaug and Bhowmik is a California employment law firm with offices located in San Diego, San Francisco and Los Angeles. The firm dedicates its practice to contingency fee employment law work for issues involving misclassification as a salaried worker exempt from overtime, failure to pay vacation wages, misclassification as an independent contractor, off-the-clock work, wrongful termination, discrimination, unpaid commission wages and other California labor laws.