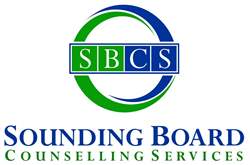 Mindfulness is a strategy that almost anyone can use when attempting to get through the holidays.
Toronto, Ontario (PRWEB) December 17, 2014
Christmas is essentially here. And while many will tell about their joyful traditions, Christmas can also be a difficult and challenging time for others. More than other times of the year, people will experience a higher level of stress which can be the result of increased responsibilities, tight schedules, spending time with family, finances and being exhausted. Unfortunately, many people will experience holiday stress every year since families have high expectations.
In order to discuss how to effectively manage the holidays, let's first define stress.
Stress can be defined as an intense reaction to a situation that results in a feeling of worry, edginess or nervousness. Holidays commonly consist of many triggers, obligations, commitments and responsibilities which in turn can be a source of stress. According to the Mayo Clinic website, "..........stress symptoms can affect your body, your thoughts and feelings, and your behavior. Being able to recognize common stress symptoms can give you a jump on managing them." (http://www.mayoclinic.org/healthy-living/stress-management/in-depth/stress-symptoms/art-20050987)
Mindfulness is a strategy that almost anyone can use when attempting to get through the holidays. Mindfulness is a state of active awareness and attention within the present. This ancient Buddhist practice involves living in the moment and having a greater awareness of thoughts and emotions without judging them to be good or bad.
While this definition is merely the tip of the iceberg, it is important to remember that during stressful or difficult times, Mindfulness teaches people not to have unconditional faith in their thoughts or emotions.
Why?
Most thoughts and emotions are short lived. During the busy holidays, people have the tendency to be bombarded with thoughts and be more emotional then usual. According to the Mind Intermission website, "Every day, each individual has an estimated 60,000 to 80,000 thoughts running through our minds. Considering that our minds can only handle 7-10 bits of information at a time, no wonder we start to feel overwhelmed!" (http://www.mindintermission.com/stress-facts/)
Therefore, it is important for people to keep some separation between themselves and what they are thinking or feeling.
How?
First, try an experiment by attempting not to invest into any upsetting thoughts or emotions. Do not react right away. Try changing the focus to something else for a few minutes. Then consciously check in again. A lot of times, people will learn that many thoughts or emotions are only temporary.
Second, try one minute of mindful breathing. Focus on slowly inhaling and slowly exhaling. Pay special attention to the feeling of air entering and leaving the lungs. Keep focused on breathing and try preventing any thoughts and emotions from interfering by just allowing them to pass. This brief exercise can be very practical at family events or visiting friends.
And third, music can be a great strategy to help create some separation from any stressful thoughts or emotions. Keeping a favorite CD handy in the car or walking to another room where there is music can help change the focus. Consciously attempting to understand all the lyrics of a song can also prevent being consumed by stressful thoughts and emotions.
During this time of year, these approaches can help put holiday stress in a better light. Awareness of intrusive thoughts and vulnerable emotions and how to manage them can help make the holidays easier to enjoy.
Thomson Scarlett is a Psychotherapist who has been treating individuals and couples for the past six years in private practice. Thomson is the founder of Sounding Board Counselling Services which provides affordable counselling for individuals and couples in the Hamilton and Toronto area. Sounding Board therapists use humanistic and cognitive behavioural approaches and address such areas as low self-esteem, depression, anxiety, communication skills and anger management. Visit Sounding Board Counselling Services online at: http://www.soundingboardonline.com