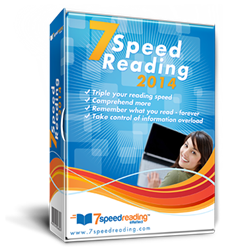 It's never worth it to look at a text when driving. Any text, no matter who it's from, can wait...
New York City, NY (PRWEB) December 18, 2014
eReflect is the designer of a well-known speed reading program but the company knows that speed and words don't always combine well. In a recent post, eReflect shares a video on the hazards of texting and driving in an effort to prevent more avoidable road accidents. Due to the popularity of texting, these accidents are unfortunately becoming more widespread, especially when younger drivers are involved.
The speed reading developer wishes to protect drivers of all ages around the world, and hopes that after viewing this eye-opening video about the dangers of texting while driving, people will be more careful. The shocking video exemplifies why people need to abstain from using their phones while driving, whether talking or texting. The US National Highway Traffic Safety administration uses the video to tell the story of Liz Marks, and how a single text message ended up changing her entire life, leaving her face permanently scarred and with a series of other health issues like the inability to sleep properly.
eReflect cautions young and experienced drivers alike about the dangers of texting while driving, highlighting that no matter who sends the text, it's equally dangerous to open the phone to read the text as it is to send a text while driving. Most texts are low priority, and any text can wait until the car is not moving and the driver can devote their attention to the text instead of the road. Multitasking while driving is a risky, deadly practice that drivers shouldn't engage in under any circumstances. "No matter how experienced a driver is, or how low-traffic, low-danger a road might look, accident hazards are always lurking. People know that they shouldn't be texting while driving but still a lot of people practice this," eReflect points out.
With Liz Mark's touching story the US National Highway Traffic Safety Administration seeks to raise awareness on how a single text message could change the lives of an entire family, causing long-term health issues and even death. It's a preventable danger that can be fully eliminated if drivers comply with driving regulations and safety rules, eReflect reports. "If you're texting, you're not driving," the US National Highway Traffic Safety organization reminds everyone. It's never worth it to look at a text when driving. Any text, no matter who it's from, can wait, eReflect concludes.
************
For more information about the benefits of using 7 Speed Reading, please visit the official website at http://www.7speedreading.com.
About 7 Speed Reading™
7 Speed Reading is the only modern speed reading software that uses the latest technology to produce superior results.
The software provides its users with a new way to master speed reading that guarantees three times the reading speed along with improved memory and comprehension.
The software is poised as the most comprehensive speed reading system anywhere. It contains seven learning strategies, fifteen software activities, video training, advanced tracking capabilities and many more exciting features.