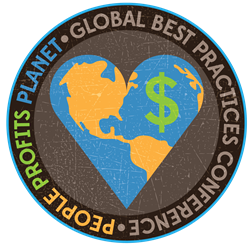 "The Diamond Catalyst Award requires best practices in hiring, retention and compensation that allows the winner to define best practices in driving sales and traffic." - Wally Doolin, Chairman | TDn2K
(PRWEB) December 17, 2014
In January 2015, TDn2K (Transforming Data into Knowledge) marks the 20th Anniversary of the restaurant industry's Global Best Practices Conference. This prestigious event brings together restaurant executives from around the globe to tackle the challenges and celebrate the triumphs experienced in the industry's hyper competitive marketplace.
The elite Diamond Catalyst award will be presented for the second time in 2015. This award recognizes a company that sets the standard for overall business performance. It is based on superior operational results including sales and traffic growth accomplished through best-in-class employment and people practices. The inaugural award honored The Cheesecake Factory. 2015 finalists include: BJ's Restaurant & Brewhouse, The Cheesecake Factory, Chili's Grill & Bar, Denny's Restaurants, Panera Bread, Red Robin and White Castle.
"The Diamond Catalyst Award requires best practices in hiring, retention and compensation that allows the winner to define best practices in driving sales and traffic." stated Wally Doolin, chairman of TDn2K. "All of this is measured in our People Report data of over one million employees monthly and Black Box Intelligence data of over $45 billion annual revenues. To win this remarkable award is to be recognized as a truly elite performer in the industry."
TDn2K will also present the coveted Best Practices Awards recognizing best overall performance among the People Report consortium based on restaurant management retention, hourly employee retention, composite diversity, year-over-year improvement and community involvement. The Heart of the Workplace award will also be given for the 12th time to recognize a company that models best people practices in their workplace, that makes a difference in the lives of their managers, employees and community. John Miller, President and CEO of Denny's Corporation will be honored as "The Workplace Legacy Award."
The 20th anniversary gathering of the Best Practices Conference is January 18th - 20th in Dallas Texas and focused on the theme "People Profits & Planet." Esteemed speakers include Steve King, Conference Chair and CEO of Dave & Busters, Chance Carlisle, President & CEO of LYFE KItchen, Harald Hermann, President of Darden's Specialty Restaurant Group, Doug Brooks, Immediate Past Chairman of Brinker International, Roy Spence, founder of GSDM, Michael Tchong, Founder of Social Revolution, Molly Fletcher, Molly Fletcher Company, Joel Naroff, President of Naroff Economic Advisors and Billy Shore, founder and CEO of Share Our Strength.
Brands in attendance include Darden, Brinker International, Corner Bakery, Group Le Duff, On The Border, Front Burner, Red Lobster, Boston Market, American Blue Ribbon Holdings, Whataburger, The Cheesecake Factory, Raising Cane's Chicken Fingers, Perkins & Marie Calender's, Ted's Montana Grill, Fogo De Chao, BJ's Restaurant & Brewhouse and Texas Roadhouse.
About TDn2K
TDn2K (Transforming Data into Knowledge) is the parent company of People Report, Black Box Intelligence and White Box Social Intelligence. People Report provides service-sector human capital and workforce analytics for its members on a monthly basis. Black Box Intelligence provides weekly financial and market level data for the restaurant industry. White Box Social Intelligence delivers unparalleled consumer insights and reveals online brand health. Together they report on over 30,000 restaurant units, one million employees and 45 billion dollars in sales. They are also the producers of two leading restaurant industry conferences: Summer Brand Camp and the Global Best Practices Conference, each held annually in Dallas, Texas.