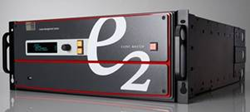 Nashville, Tenn. (PRWEB) December 17, 2014
DWP Rents, recently founded by industry veteran Danny Whetstone, will now offer 4K Screen Management System Barco Encore 2, ultra high definition. The company is adding to what is already one of the largest inventories of production equipment in North America with the arrival of the Barco Encore 2.
"We're one of only a few companies in the country to offer the Barco E2," said Danny Whetstone, CEO of DWP Rents. "Not only can DWP provide customers with this state-of-the-art technology, we can also guide and instruct customers on using this and other equipment."
4k is the latest and highest standard in definition. Initially there was standard definition, then high definition and now 4k sets the standard for the best definition possible for video streaming.
The Barco E2 is the first and only screen management system on the market that can manage a 4K projector blend with refresh rates of up to 60Hz. The E2 comes with an easy-to-use cross-platform user interface and allows multiple users to control the system at the same time. The E2 also enables control via third-party systems. Uses for the E2 system include big pixel count productions, touring events and events requiring multiple LED walls, to name a few. You can read more at http://www.dwprents.com/blog.
About DWP Rents:
DWP Rents is a production equipment rental partner founded in 2014 by the event production experts at DWP Live who were seeking a trustworthy, fairly-priced AV resource for their shows. DWP Rents possesses a complete line of Pandoras Box media servers and a large, diverse inventory of Barco projectors.
The team at DWP Rents has shared their expertise on the tours of Gwen Stefani, Keith Urban and Bon Jovi; at the National Bicentennial Celebration in Bogotá, Columbia and a celebration of the natural gas pipeline opening in Vladivostok, Russia; and the halftime show at Lucas Oil Stadium for the 2012 Super Bowl.