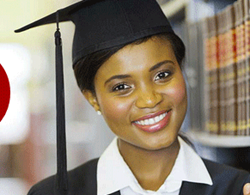 Eagan, MN (PRWEB) December 18, 2014
To help prospective law students find answers from a trusted source, Super Lawyers has turned to its Advisory Board and top attorneys from its ranked lists to create lawschools.superlawyers.com. Among the key features of the site is a review of the top five things to consider when selecting a law school:

Type of law they want to practice
School location
School environment
Likelihood of acceptance
Job accessibility
In addition, this site includes easily searchable law school profiles for the 200 ABA-approved schools with information such as cost of tuition, median GPA, LSAT requirements and average grant amount.
"We recognize the importance of legal education to producing the quality lawyers of tomorrow," said Julie Gleason, Director of Research for Super Lawyers. "We hope our site provides a wide variety of expertise, so prospective students can make an informed decision and get acquainted with accredited law schools."
The Super Lawyers mission is to bring visibility to outstanding attorneys—so it makes sense that they would also want to shed light on the law schools that produce those attorneys. As part of this website they are proud to introduce three law school lists:
Top 10 Schools for Value and Quality of Education
Top 10 Schools for Pro Bono Graduation Requirements
Top 10 Schools with Highest Caliber Graduates, Most Prepared to Practice
Super Lawyers' expects that these lists may start a few interesting conversations among attorneys, but the goal is to guide prospective law students onto a successful career path. Visit http://lawschools.superlawyers.com to learn about the "Five Things to Consider When Selecting a Law School".