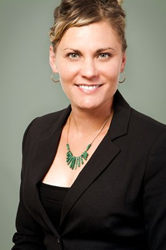 http://egonsalveslaw.com/
Los Angeles, CA (PRWEB) December 18, 2014
The article, which is located on the Law Office of Elizabeth Gonsalves website at http://www.egonsalveslaw.com/5-thing-you-should-consider-before-hiring-a-tax-resolution-company/, was created to help all individuals -- regardless of which tax lien attorney they may decide to retain -- make an informed decision that will help them resolve their tax issues, so they can move forward with their lives and avoid potential IRS-related problems or penalties.
As highlighted in the article, the five things that individuals should consider before hiring a tax resolution company are:
1. Confirm that they are speaking with a licensed professional, and not a self-appointed "consultant."
Consultants in the tax resolution industry are typically unlicensed commission-based salespeople who make empty promises, including that they will personally handle each client's case. In reality, they hand off cases as quickly as possible and never contact the client again.
2. Check the credentials of any prospective tax professional.
Individuals can verify the status of an Enrolled Agent (EA) by emailing a request directly to the IRS. They can also check the credentials of any attorney by going to their respective State Bar's website and conducting a search.
3. Conduct an online search for possible complaints against a company.
Individuals can search for complaints at the Better Business Bureau (BBB), as well as on review websites such as Yelp and RipoffReport.com or AVVO (A lawyer Directory). They can also conduct a Google search to help assess whether a company is trustworthy and credible.
4. Request information on the company's owners.
A company owned by a reputable Los Angeles tax lien attorney, or other licensed tax professional, will gladly share information regarding who will be handling a client's case. Any reluctance to share this information should immediately disqualify the company from consideration.
5. Hire a tax resolution company that is focused on quality -- not quantity.
Large resolution companies with a multi-state or national footprint simply cannot afford to give each client personal attention. In fact, many of the tax professionals working in these large firms are under pressure to move a case forward as quickly as possible.
"Most people have no experience hiring a Los Angeles tax lien lawyer, and so they don't know what to look for, and just as importantly, what to avoid," commented Ms. Gonsalves, a seasoned tax professional who is authorized to represent taxpayers as an advocate before the IRS. "I hope that my new article will be a valuable resource that makes the decision-making process simpler and safer -- especially since the IRS has absolutely no sympathy for taxpayers who hire the wrong resolution companies."
Additional information regarding tax lien resolutions is available on the Law Office of Elizabeth Gonsalves website at http://www.egonsalveslaw.com/tax-lien-resolutions.
About the Law Office of Elizabeth Gonsalves
The Law Office of Elizabeth Gonsalves is a professional and experienced tax resolution law firm based in Los Angeles. The firm, which is led by a Los Angeles tax lien lawyer team and not by consultants or salespeople, limits the number of cases accepted in order to provide each client with the personal care and attention they require and deserve.
Learn more at http://www.egonsalveslaw.com/