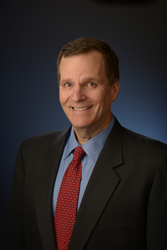 MedicalMalpracticeLawyers.com is the premier, free website that connects medical malpractice victims in the United States with medical malpractice lawyers in their state
Baltimore, Maryland (PRWEB) December 19, 2014
MedicalMalpracticeLawyers.com is the premier, free website that connects medical malpractice victims in the United States with medical malpractice lawyers in their state.
As part of its ongoing and important mission to provide timely, relevant, and useful information that may assist people interested in current issues, trends, and news regarding medical malpractice laws, medical malpractice cases, and medical care in the United States, MedicalMalpracticeLawyers.com has published a daily blog on its website every day since March 5, 2011.
Readers may subscribe to the daily blogs so that they are delivered to their email on a daily basis. Recent blog postings have discussed the December 15, 2014 California Supreme Court case that analyzed medical malpractice damages under MICRA, current medical malpractice reform efforts in many states, hospital negligence that led to a patient's multiple amputations, medical malpractice verdicts in Maryland, the District of Columbia (Washington D.C.), Pennsylvania, Hawaii, Louisiana, Georgia, etc., medical expert qualification issues, medical malpractice laws in various states, Medicare fraud, pharmaceutical claims, nursing home claims, unnecessary surgical procedures, wrong-side/wrong-site surgical errors, Hepatitis C outbreaks, lack of informed consent claims, prison medical malpractice, defective medical devices, etc.
All 1,400 blog postings may be searched by word or phrase to read prior postings that address the issues of interest to readers.
Visitors to the website may complete and submit a short, secure form to be contacted regarding medical malpractice lawyers in their state who may assist them with their questions and their possible medical malpractice claims.
Jeff E. Messing, a medical malpractice lawyer with over 30 years of experience and President of MML Holdings LLC, which operates and maintains the MedicalMalpracticeLawyers.com website and its blog, stated in recognition of this important milestone, "The giant health care industry in the United States continues to spend way too much time and money fighting for draconian limits on the rights of innocent victims of medical malpractice to be compensated fairly and justly for their damages and losses, instead of focusing more of their time, efforts, and money in addressing and reducing the causes and incidents of medical negligence. Every dollar devoted to the prevention of medical negligence would result in many dollars saved in medical malpractice payments to victims. Don't blame the victim, treat the cause. But when the unexpected happens, turn to us when you don't know where to turn."