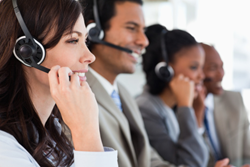 Atlanta, GA (PRWEB) December 18, 2014
A-1 Express, a recognized leader in courier, messenger and distribution services, announces same-day delivery for retail store returns. The courier makes the announcement in an effort to promote same-day delivery to shoppers during the holiday shopping season, expand its current customer base and increase online courier sales.
A-1 Express is offering retail store returns to customers nationwide, as Black Friday and Cyber Monday has ended and shopping increases in the coming weeks before the Christmas holiday. The A-1 Express retail store return services provide the convenience of returning various purchased items back within hours. Whether via phone or online, a same-day delivery retail store return services can be requested and the courier can pick up from either residences or business locations.
The Chicago courier offers a variety of courier services for customers in need of retail store returns. Standard 4-hour service and Express 2-hour service are available nationwide, consisting of pick up and delivery within the window time of the service type. A-1 Express also bike messenger services in select cities, such as New York, and can perform store returns as fast as within an hour.
For questions regarding any retail store return requests, order adjustments, add-on deliveries, and tracking assistance, customers an contact the courier and a customer service representative will promptly assist them with their same-day delivery needs. A-1 Express strives to be the best choice for courier logistic services and same-day delivery solutions nationwide.
A-1 Express is a recognized leading same-day courier for same-day delivery, transportation and distribution services. A-1 Express manages a growing list of 1,500 clients nationwide and takes great pride in providing the highest level of courier services. From individuals to Fortune 500 Companies, A-1 Express has the logistical expertise to create courier solutions and on-time deliveries. A-1 Express pursues to utilize the best in modern, courier technology to be the premier courier service provider throughout the US.