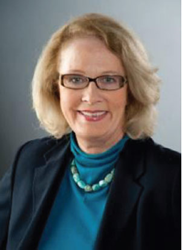 Corporations have discovered that coaching is good for professional development and the bottom line.
Healdsburg, CA (PRWEB) December 18, 2014
Source Point Training (http://www.sourcepointtraining.com) has been bringing their Leadership Source training into organizations such as the YMCA of Greater Charlotte, Youth Villages based in Memphis, TN and BrownTrout Publishers, just to name a few. Their model and their ability to customize the training components to each organization is what has made their model so successful.
Fagan also points out the unique features of Source Point's leadership training:

In-Person training sessions; cover key principles of leadership development and how to apply in all areas of life.
Content-rich workbooks; provided in the training and used as a reference guide in the future.
10 Weeks of individual coaching with a Certified Leadership Coach; focusing on achieving personal and professional goals.
"People who attend our leadership development trainings get added benefits from the 10 weeks of performance-based leadership coaching that assures attainment of goals and retention of key leadership principles for success. That's how our training is a key difference from other leadership trainings," says Barbara Fagan, president and co-founder of Source Point Training.
A newly added component to their Leadership Source professional development training is the inclusion of an Emergenetics Profile. Emergenetics is a new personal development instrument that focuses on each individual's "thinking preferences" and "behavioral preferences". Source Point Training has chosen the Emergenetics tool because it stands out from other instruments on the market today by looking at a person's genetic predisposition coupled with the emergence of life experiences. Emergenetics measures against the population-at-large which makes it statistically more viable than the average psychometric instrument that simply measures and then quantifies an individual's responses against a theoretical right or wrong answer. This instrument is even greater when used within organizations in developing teams, in learning how to use the natural talents within a group for greater effectiveness and results.
"People ask me, what's behind the trend for more leadership development and how does the inclusion of leadership coaching impact an organization's ROI?" says Fagan. "It comes down to math. Corporations have discovered that coaching is good for professional development and the bottom line. According to a recent survey done by the International Coach Federation it is profitable because they see real gain in terms of increased productivity and organizational cohesiveness. They also see that it enhances the substantial investment already made in employees and management."
Source Point Training's Leadership Development programs are among the most sought-after in the United States. Because of Source Point Training's ability to customize their Leadership Source training, organizations can be assured that there won't be redundancy with other trainings they offer their employees. The Leadership Development team of Youth Villages shared that this ability to customize is not always easy to find in a training organization. "As we worked with Youth Villages Leadership Development Team, we customized our leadership training in a way that complimented the trainings many of their employees had completed. And with the 10 weeks of coaching, their employees now had greater internalization of all of the skills they had learned across several trainings and were able to successfully and with a high level of sustainability, put their learning into action each day. These kinds of changes impact the quality of services and the bottom line" shares Fagan.
People who have attended this training shared that they had experienced a well organized, results-generating training; that the training combined with the coaching brought them to new levels in their personal and professional lives and that the course exceeded their expectations. "Every participant benefits from developing strong relationships with communication tools that builds confidence and goal setting with real accountability for achieving desired results," says Fagan. "We're offering people an opportunity to do work on the most valuable commodity they own – themselves, their career, their future."
"This is all about diving into the deep end of adult learning with a substantial leadership curriculum developed by professional leadership coaches who are recognized by International Coach Federation (ICF).
See this video for testimonials from recent Leadership Source students.
For more information about this program, visit http://www.sourcepointtraining.com/leadership-training/leadership-source/, email admin(at)sourcepointtraining(dot)com or call 800-217-5660 x103.
###