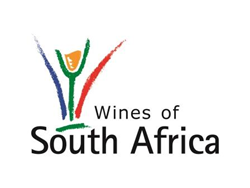 "There's never been a better time to write about, taste or buy South African wine."
New York, NY (PRWEB) December 17, 2014
Wines of South Africa (WOSA), a not-for-profit industry organization that promotes the exports of all South African wine, announced today the launch of a year-long integrated communications campaign that will include public relations, social media and event marketing. The 2015 campaign will build upon the momentum of the "From BBQ to Braai" event-series executed in 2014, which proved to be a successful platform for introducing American consumers to South African wine.
The 2015 campaign will aim to educate and challenge American wine drinkers to experience the broad spectrum of wines available from South Africa. WOSA US Marketing Manager Jim Clarke speaks to the present opportunities for South African wines: "Americans need to be educated about the breadth and quality of South African wines. Today's consumers are receptive and eager to explore as demonstrated by the enthusiastic consumer response to 2014's From BBQ to Braai series." Another goal of 2015 will be to translate American's excitement surrounding the category to more availability of South African wine in on and off premise accounts.
Even though many regard South Africa as a "new world" wine producing country, WOSA is looking to illuminate the history, depth and range of South Africa's vinous prowess. Centuries old winemaking traditions now strengthened by innovative advances in viticulture and enology have resulted in bold new wines. As WOSA's chief executive CEO Siobhan Thompson said, "There's never been a better time to write about, taste or buy South African wine."
WOSA selected midtown Manhattan-based Colangelo & Partners Public Relations as the Agency of Record to execute their integrated campaign. "Based on years of experience successfully marketing premium international wines in the US, we're very confident that the wide range of wines from South Africa will appeal to American wine drinkers," said agency president Gino Colangelo. Colangelo & Partners specializes in building positive awareness for institutional wine marketers with clients including Prosecco DOC, Slow Wine, Vina Croatia, Wines of Portugal, Wines of Moldova and many others. WOSA rounds out an expanding South African portfolio for Colangelo & Partners, which is also the agency of record for Amarula Cream, Fable Mountain Vineyards, Marvelous Wines and Mulderbosch Wines.
About Wines of South Africa - http://www.wosa.us/
Wines of South Africa (WOSA) is the organization representing all South African producers of wine who export their products. WOSA, which was established in its current form in 1999, has over 500 exporters on its database, comprising all the major South African wine exporters. It is constituted as a not-for-profit company and is totally independent of any producer, wholesaling company or government department but is recognized by the South African Export Council. WOSA's mandate is to promote the export of all South African wines in key international markets including the United States.
About Colangelo & Partners Public Relations - http://www.colangelopr.com/
Colangelo & Partners Public Relations (CPR) is a midtown Manhattan-based public relations and integrated communications agency specializing in food, wine and spirits. Boasting long established relationships with the key press that drive these business categories and help determine the industry's leading brands, CPR continually creates unique story lines that are consistent with the clients' brand strategies in order to provide a steady stream of compelling content to journalists and keep them in the news. A Finalist in the prestigious 2013 PR News 'A List Awards' in the integrated communications category, CPR utilizes social media, web marketing, advertising and promotions to build campaigns that establish brand strength and drive sales.