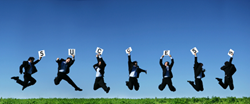 Miami,FL (PRWEB) December 18, 2014
The new year is just around the corner and LiveRes has many things in store as they continue to build their presence in the job search industry. Understanding the importance of businesses being able to find quality people to employ, LiveRes brings a nice touch by creating an immediate way for people get in contact with the right job applicants.
Business that are looking for qualified and experienced individuals can now have access to the some of the best people in their respected fields and industries. People who may be looking for a better opportunity who can help businesses reach their goals a lot faster than expected.
LiveRes will soon be introducing a personality questionnaire that will help business owners get to know their potential job applicants when they receive a match; increasing compatibility.
Some of the latest features that have been added are:
*Licenses and Certificates
*Live Chat for Customer Support
Having been "LIVE" for one year, LiveRes has made significant changes in the the way one would typically look for a job. College graduates are now using LiveRes and registration will continue to increase with a scheduled college tour slated to begin early February. LiveRes will conclude its nationwide tour with the Small Business Expo in Miami on January 15th at the Miami Beach Convention Center.
To attend this event for free, register here http:// http://www.eventbrite.com/e/small-business-expo-2015-miami-registration-10533358559?aff=eac2, then stop by booth #507 to learn how LiveRes can help your business grow.
LiveRes (http://www.Live-Resume.com) has found a better way to connect Employers to qualified Job Seekers instantly using the very best of technology and social media. LiveRes is a 100% FREE website that is changing the way Job Seekers and Employers connect by matching only qualified applicant profiles with available positions based on employer-provided criteria and then placing those profiles directly in front of hiring managers to view.
Thousands of people and hundreds of companies nationwide use LiveRes. Find the perfect career or the perfect employee—visit http://www.live-resume.com.