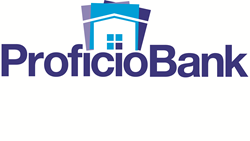 "community lending is at the heart of what is important to me and my team."
Salt Lake City, Utah (PRWEB) December 19, 2014
The SBA Utah District Office has awarded Proficio Bank for its outstanding performance as "the Most Active Small-Sized 504 Third-Party Lender in Utah" for fiscal year 2014. This recognition was the result of the efforts made by Proficio to enhance community-focused SBA lending initiatives.
According to Vice President and SBA Manager, Aga Merx, "This award is very gratifying as it acknowledges our efforts to provide our valued local clients with access to this wonderful SBA loan product." Aga continued, stating "community lending is at the heart of what is important to me and my team."
Along with Brett Smiley, Kristie Tice, Jordan Spencer, Jesse Snow, and John Svitak, the Proficio Bank SBA Business Development Officers and the Underwriters, Aga accepted the award at the annual SBA awards banquet held at Salt Lake Community College. The award was presented by S.B.A. District Director, Stan Nakano.
About Proficio Bank:
Proficio Bank is a Utah chartered commercial bank located in Salt Lake City and is regulated by the Utah Department of Financial Institutions and the FDIC.
Proficio Bank specializes in commercial lending, small business lending, retail mortgage lending, and reverse mortgage lending. Proficio Bank and its commercial lending division utilizes a niche strategy of serving the financial services needs of the corporate relocation industry and commercial lending services to small and middle-market borrowers in the Salt Lake City, Utah area.
EQUAL HOUSING OPPORTUNITY
Media Contact:
Aga Merx
Vice President
SBA Manager and SBA Marketing Director
6985 Union Park Center, Suite 150
Salt Lake City, UT 84047
Office 801.947.6043