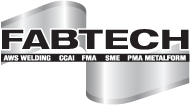 Quality Tools That Go To Work With You®
Atlanta, GA (PRWEB) December 18, 2014
Among the many products being showcased, Uniweld had their gas pressure regulators headlining the 2014 FABTECH show in Atlanta. This was a very special year for the company as they celebrated their 65 years in business. Proud of their "Made in the USA" product line, they garnered a lot of attention at the show.
Uniweld's display of hand and machine cutting torches drew interest from all trades attending the show. Flame tools used in shipyards and power plants worldwide were the heart of their exhibit.
Industry professionals who were not able to attend Fabtech are welcome to contact Uniweld to receive the latest information on products exhibited at Fabtech, as well as information on product updates. Uniweld..."Quality Tools That Go To Work With You. ®"
The welding and cutting equipment manufactured by Uniweld is sold through its global distribution network. For more information on Uniweld and its vast product line, visit http://www.Uniweld.com.