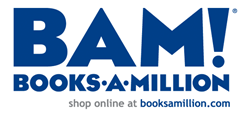 We are excited to help our customers find the perfect gifts by presenting this extensive list. Kathy Gagliano, Vice President of General Merchandising for Books-A-Million
Birmingham, Ala. (PRWEB) December 18, 2014
For shoppers searching for those final items on their list this holiday season, Books-A-Million's top gifts list contains selections that appeal to everyone. From the MiP Balancing Robot to the critically acclaimed novel, "All the Light We Cannot See" by Anthony Doerr, shoppers can find that unique gift at Books-A-Million this holiday season.
"We are excited to help our customers find the perfect gifts by presenting this extensive list," said Kathy Gagliano, Vice President of General Merchandising for Books-A-Million. "To go along with our selection of toys from popular brands kids love to great tech gifts, we also have an expanded literary gift collection and an impressive selection of pop culture, hobby, and collectible items."
This holiday season Books-A-Million has provided shoppers with shopping sprees, online giveaways, and Black Friday deals. Adding this top gift list shows that Books-A-Million is dedicated to being a holiday shopper's one-stop destination to find that perfect gift this and every year.
Find Books-A-Million's top gifts of the year below and at Books-A-Million online.
Top Holiday Toys

Disney Frozen Snow Glow Elsa Doll-Top pick for fans of the new classic.
Spirograph Design Tin Set-Inspired by the 1965 original design.
Best Books of the Year:

"Killing Patton" by Bill O'Reilly
"41: A Portrait of My Father" by George W. Bush
"Gray Mountain" by John Grisham
"Unbroken" by Lauren Hellenbrand
"Hope to Die" by James Patterson
"Revival" by Stephen King
"Make it Ahead" by Ina Garten
"All the Light We Cannot See" by Anthon Doerr
Gifts for the Graphic Novel Enthusiast

Walking Dead
Dungeons and Dragons
Batman
Marvel
Best Kids and Teens books

"The Bane Chronicles" by Cassandra Clare
"Diary of a Wimpy Kid: The Long Haul" by Jeff Kinney
"Maze Runner" boxed-set series by James Dashner
"Heroes of Olympus: Blood of Olympus" by Rich Riordan
Top Holiday Gifts

For the Pop Culture Lover

Funko POP! collection featuring over 100 fan favorite figures including Frozen, Walking Dead, Christmas Vacation and Marvel superheroes.
Marvel 75 years
Best Movies and Music

"That's Christmas to Me" by Pentatonix
"1989" by Taylor Swift
Disney's "Frozen"
"The Hunger Games: Catching Fire"
"The Fault in our Stars"
"Guardians of the Galaxy"
ABOUT BOOKS-A-MILLION
Books-A-Million, Inc. is one of the nation's leading book retailers and sells on the Internet at booksamillion.com. The Company presently operates 262 stores in 34 states and the District of Columbia.
The Company operates large superstores under the names Books-A-Million (BAM!), Books & Co, 2nd & Charles, and traditional bookstores operating under the names Bookland and Books-A-Million. Also included in the Company's retail operation is Yogurt Mountain Holding, LLC, a retailer and franchisor of self-serve frozen yogurt stores with 44 locations. The Company also develops and manages commercial real estate investments through its subsidiary, Preferred Growth Properties, which presently includes four retail shopping centers.
The common stock of Books-A-Million Inc. is traded on the NASDAQ Global Select Market under the symbol BAMM. For more information, visit the Company's corporate website at booksamillioninc.com
Follow Books-A-Million on Twitter (twitter.com/booksamillion)