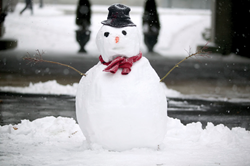 Newport, Rhode Island (PRWEB) December 19, 2014
Hotel Viking is preparing for the 27th anniversary of the Newport Winter Festival that will be held February 13-22, 2015. Guests with a WinterFest bracelet enjoy a special 20% off cuisine at One Bellevue and room rates are among the lowest in February, the soft season for tourism in the Northeast. Rates at Hotel Viking, a historic luxury hotel with a full-service spa and award-winning restaurant, start at $109 for a standard room. Reservations can be booked by calling 800-556-7126 or book directly on the website at hotelviking.com.
Featuring over 150 events combining food, festivities, music, and fun for all ages, the 27th annual Newport Winter Festival includes the Chili Cook-Off, historical tours, cocktail competitions, concerts and events for children. Each day of Newport Winter Festival offers historical tours, crafts and activities for families, shows, and much more. The event offers a special Winter Festival bracelet for $10, which provides free admission or discounts to events as well as $500 in savings at many local stores and restaurants. For information on events during the Newport Winter Festival (February 13-22, 2015), visit http://www.newportwinterfestival.com.
Hotel Viking's culinary team, Executive Chef Kevin Thiele and Sous Chef Chad Hart won the Newport Winter Festival Chili Cook-Off three years in a row (2007, 2008, 2009), and placed 3rd in 2010 and 2013. This year, since the Chili Cook-Off is on February 14, the culinary team will be at Hotel Viking creating amazing dining experiences for Valentine's Day. "We love competing in the Chili-Cook-Off, but we are romantics at heart and want to create a decadent dinner for couples celebrating Valentine's Day," says Chef Thiele. Chili fans can taste One Bellevue's award-wining chili on the lunch menu and Winter Festival fans can still go to the chili competition, which is from 11 am until 3pm, and still make it to a romantic dinner at One Bellevue.
Hotel Viking, a member of Historic Hotels of America, features 208 guest rooms; a full-service spa; fine dining at One Bellevue; over 14,000 square feet of meeting space; a historic chapel; a 24-hour business center; an indoor pool/whirlpool; and fitness center. For more information and reservations, please call Hotel Viking at 800-556-7126 or visit http://www.hotelviking.com.