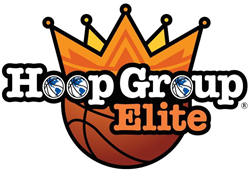 Neptune, NJ (PRWEB) December 19, 2014
Hoop Group, the worldwide leader in basketball instruction, announces an early bird discount sale for their Elite camps for the summer of 2015. This is the last chance to sign up and save $75 on any camp WHEN YOU MENTION THIS PRESS RELEASE.
Held on the Albright College campus in Reading, Pennsylvania, Hoop Group Elite Camps are sleep-away camps that bring together high school players from around the world to improve their recruitment opportunities through high-level competition. Since 2010, Hoop Group's Elite Camps have been touted as the highest-rated high school events of the live recruiting period. The camps offer a great opportunity for players to receive world-class instruction, compete against the best players, and showcase their skills in front of coaches and scouts interested in recruiting.
"The Hoop Group Elite Camps are the nations Number 1 College Basketball Exposure Camps," says Bryan Weber, Director of Hoop Group Elite. Over the past 5 years over 4,500 of our players and 80 percent of all campers are playing either D1, D2, or D3 basketball. Last year we had over 900 college coaches and 40 scouting services at the event."
Hoop Group Elite Camps have become known for attracting some of the best players and coaches to their events, including the top rated point guard in the class of 2015 Isaiah Briscoe and the #14 ranked player in the class of 2016, Tyus Battle. Last year's camp also welcomed several major college programs such as Miami, Cincinnati, Temple, Villanova, Michigan and Ohio State.
Hoop Group holds a total of five camps at Albright during the summer, starting in late June and ending in early August. The dates for this summer's camps are as follows:
June 29-Jul 2 Academic Elite Camp 1
July 7-10 Elite Camp 1
July 14-17 Academic Elite Camp 2
July 21-24 Elite Camp 2
Aug 2-5 Future All American Camp
For more information about the Hoop Group and their Elite Camps, visit http://www.hoopgroup.com/elite or email Bryan Weber at weber(at)hoopgroup(dot)com. Remember to mention this press release when you order.
About Hoop Group
Hoop Group is the worldwide leader in basketball instruction, offering premier basketball camps since the summer of 1963. Having touched the lives of over one million young men and women, Hoop Group has evolved from simply offering summer basketball camps, to hosting tournaments and competitions, skills camps, and basketball facilities to the basketball community.
Contact:
Bryan Weber - Director of Hoop Group Elite
Josh King - Director of Hoop Group Elite
Weber(at)hoopgroup(dot)com
Josh(at)hoopgroup(dot)com
HoopGroup
(732) 502-2255
hoopgroup.com