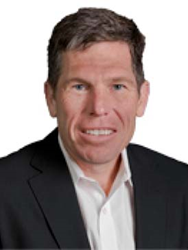 For most organizations, storage is not an issue. So it just makes sense to create a safety-net stockpile now.
ADDISON, Ill. (PRWEB) December 18, 2014
B2B Industrial Packaging, one of the fastest growing stretch film, steel strapping and strapping tool repair providers in the U.S., is cautioning its clients to remember last winter and plan for ice melt salt purchases accordingly.
Last winter, many businesses and municipalities ran out of salt. This created both logistical problems and legal liabilities. For those fortunate enough to find salt toward the end of the season, the price was extremely high.
Although ice melt manufacturers usually have some residual stock on hand from the previous year, because of the depleted supply, that is generally not the case this year. What this means is that many ice melt manufacturers have begun this season with no carry-over salt. Especially concerning is the fact, before the official start of winter, some salt suppliers and manufacturers have already sold out.
B2B Industrial Packaging Vice-President Pat Yonkus said, "Last winter we had to work extremely hard in order to supply our clients with the salt they needed. There were times that we were right on the edge of having to say 'no'. So this year we are telling our clients to plan ahead—buy more than they think they will need now—plan for a worst case scenario winter while supplies are available and the price is still low."
Although even the National Weather Service doesn't make snow forecasts, (the amount of snow depends on the strength and path of winter storms, which are generally not predictable more than a week out) they do say that this winter will be warmer than average in many parts of the U.S.—making conditions ripe for snow.
"Ice melt is a relatively minor expense that can prevent major expenses," Yonkus added. "For most organizations, storage is not an issue. So it just makes sense to create a safety-net stockpile now."
Servicing more than 4,000 active clients, B2B Industrial Packaging sells a full range of packaging equipment and supplies including steel strapping and stretch film to clients primarily in the Central Great Lakes, the Central Plains, California, Texas, North Carolina, and Mexico. B2B Industrial Packaging is unique in that it also operates a state-of-the-art strapping tool repair facility that services the entire U.S. To contact B2B Industrial Packaging, call 1-877-222-5747, e-mail Kim Calcagno at kcalcagno(at)b2bind(dot)com, or visit http://www.B2BInd.com.
###