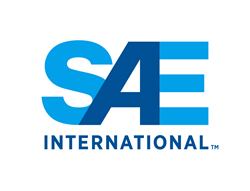 This new update is actually the first in a series that will continue to enhance the SAE Digital Library. - Nigel Watts, Senior Product Manager for SAE International
WARRENDALE, Pa. (PRWEB) December 18, 2014
SAE International announces a new update to its Digital Library platform. The new update includes an all-new interface that provides easier use on almost any screen or device.
"This new update is actually the first in a series that will continue to enhance the SAE Digital Library," Nigel Watts, Senior Product Manager for SAE International, said. "And, all of these updates are the result of direct customer feedback. Consumer expectations have evolved over the last four years due to the growth of online content consumption, and we knew enhancements had to be made."
Update benefits include:

Viewing documents on-screen without having to download a file
Subscriptions list in a new, easy-to-find "My Access" section
A search bar and advanced search capabilities central to each page
A cleaner display showing more search results in more expansive facets and filters
Easier access to the related publications listing, as well as references, permalinks, and document history
Access on all devices, including desktops, laptops and tablets
The SAE Digital Library offers the most cost-effective way to access more than 130,000 full-text technical papers, standards, ebooks, and magazines from SAE International and other renowned organizations. The search engine and user-friendly layout make it easy for researchers to find, download, and share a wealth of current and historical content.
For more information about the SAE Digital Library, visit http://saedigitallibrary.org/, or contact Nigel Watts by emailing nwatts(at)sae(dot)org or by calling 1-724-772-7579.
SAE International is a global association committed to being the ultimate knowledge source for the engineering profession. By uniting over 145,000 engineers and technical experts, we drive knowledge and expertise across a broad spectrum of industries. We act on two priorities: encouraging a lifetime of learning for mobility engineering professionals and setting the standards for industry engineering. We strive for a better world through the work of our philanthropic SAE Foundation, including programs like A World in Motion® and the Collegiate Design Series™.