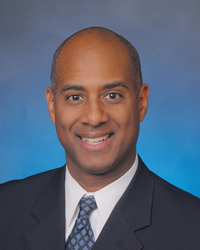 We are pleased to have these two very impressive professionals join the PSA/PFE team and we are excited about the enhancements they will yield for our clients. -Frank Giachini, PSA Senior Vice President, Chief Operations Officer
HUNT VALLEY, Md. (PRWEB) December 18, 2014
PSA Insurance & Financial Services, Inc. (PSA) welcomes David Saunders, II as a senior investment consultant and Victor Traub, III, QPA, QKA as a senior relationship manger to its Fiduciary Consulting Group (FCG) to bolster their retirement planning practice and strategic partnership with The PFE Group (PFE).
"We are pleased to have these two very impressive professionals join the PSA/PFE team and we are excited about the enhancements they will yield for our clients," says PSA Senior Vice President, Chief Operations Officer Frank Giachini. "Both Victor and David come with the knowledge and experience needed to design exceptional retirement programs that drive participant success as well as providing the critical fiduciary guidance needed to protect employers."
Saunders' responsibilities will include evaluation, analysis and selection of investment managers for retirement plans, as well as counseling retirement committees on investment structures. He brings more than 20 years of experience in equity research, institutional money management and financial analysis to the PSA/PFE team. Prior to joining PSA, Saunders worked for Credo Capital Management where he served as partner, co-portfolio manager and equity analyst; prior to that he served as an equity research analyst for Wells Fargo.
Traub brings more than 30 years of experience focused on retirement plan design, administration, investments and communication. He is a leading expert in Employee Retirement Income Security Act (ERISA) regulations and has frequently designed and presented qualified retirement plan seminars for professionals in the retirement planning field. Formerly, Traub served as a senior consultant for Coastal Pension Services, Inc. and vice president, consulting and administration for West Pension Solutions.
Since its strategic partnership with PFE, PSA has focused on investing in talent to enhance its PSA/PFE team to better serve its clients and continue to deliver services beyond what is commonly found within the industry. According to Giachini, adding exceptional team members like Saunders and Traub is part of PSA's planned continuum to grow and expand its partnership with PFE. Both professionals will be located in the PSA/PFE Hunt Valley office.
Saunders holds an MBA with a concentration in finance from The Johns Hopkins University and a bachelor's degree in finance from Wofford College. He is an active member of the Chartered Financial Analyst (CFA) Institute and Baltimore CFA Society, and serves on the board of directors and investment committee for the Fuel Fund of Maryland. Traub holds a bachelor's degree in business administration from Thiel College; is a Qualified Pension Administrator, Qualified 401(k) Administrator, certified employee benefits specialist, and active member of the American Society of Pension Actuaries.
###
About PSA Insurance & Financial Services
In business to protect and grow the assets of their clients since 1928, PSA is the mid-Atlantic's leading independent multi-disciplined financial services firm specializing in risk management, employee benefits, fiduciary consulting for employer sponsored retirement plans and wealth management. With vast knowledge, experience and resources, PSA delivers national caliber capabilities to clients with the attention of a local partner. To learn more, visit http://www.psafinancial.com.
About The PFE Group
Since 1996, The PFE Group has been helping plan sponsors with the myriad of activities associated with operating qualified and non-qualified retirement plans. Be it fiduciary oversight, plan design, or evaluation and selection of administrative vendors and investment managers, PFE has the in-depth experience and objectivity to get the job done on time and on budget. Our goal for every client is the same: an ERISA compliant plan, which provides below market cost administration and best in class investment managers. To learn more, visit http://www.pfegroup.com.