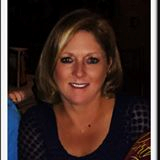 "I adore dinner parties and informal get together's with friends. Finger Foods or Dinner by the Bite is a chance to enjoy getting to know new acquaintances without the formality of a sit down dinner," Ricki Luciani
(PRWEB) December 18, 2014
Boca Raton's Get Dining with Ricki Luciani, an experience formed for adults to come together and take pleasure in healthy bite size dinner entrees will be held January 15, 2015 from 6:00 PM – 8:00 PM.
"I adore dinner parties and informal get together's with friends. Finger Foods or Dinner by the Bite is a chance to enjoy getting to know new acquaintances without the formality of a sit down dinner," Ricki Luciani, notes. "The experience will present a venue where people meet new friends and distribute healthy recipe ideas to begin the New Year strong."
The Dinner by the Bite menu will include:

Shrimp Cocktail
Lettuce Wraps
Asian Shrimp Rolls
Stuffed Mushrooms
And much more…
Recipes of Rick Luciani are available at http://www.rickiluciani.com
To register for this event, visit http://www.meetup.com/Boca-Ratons-Get-Cooking-With-Ricki-Luciani/events/219245475/
About Ricki Luciani
Ricki Luciani lives and plays in Boca Raton, Florida. Her passion in cooking, traveling and bowling keeps her active. Ricki Luciani is currently busy being a "Mom" and her website can be found at http://www.rickiluciani.com. She also can be reached at r.luciani(at)rickiluciani(dot)com.