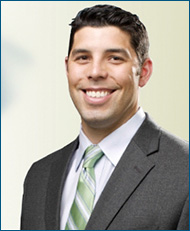 Melbourne, FL (PRWEB) December 18, 2014
Clevens Face and Body Specialists is pleased to announce that Adam J. Oppenheimer, MD has received board certification from The American Board of Plastic Surgery, Inc.
The mission of The American Board of Plastic Surgery, Inc. is to promote safe, ethical, efficacious plastic surgery to the public by maintaining high standards for the education, examination, certification, and maintenance of certification of plastic surgeons as specialists and subspecialists.
To be eligible for board certification, the physician is required to have graduated from an accredited medical school and completed at least five years of additional training as a resident surgeon in an accredited program. This includes a minimum of five years of residency training in all areas of surgery, including at least two years devoted entirely to plastic surgery. The doctor then must pass comprehensive written and oral exams evaluating the professional, ethical, moral, physical, and mental capacity of the candidate.
Adam Oppenheimer, MD, is a third-generation plastic surgeon. He attended Yale University as an undergraduate and went on to earn his Doctor of Medicine from the University of Rochester School of Medicine and Dentistry. Dr. Oppenheimer then completed an Integrated Plastic Surgery Residency at the University of Michigan and a pediatric Plastic Surgery fellowship at Washington's Seattle Children's Hospital. Dr. Oppenheimer is a recognized expert in plastic and reconstructive surgery as well as laser technology in plastic surgery.
About Clevens Face and Body Specialists
Clevens Face and Body Specialists is a state-of-the-art, multi-specialty practice, with offices in Melbourne, Suntree, Merritt Island, and Vero Beach, offering unique expertise in cosmetic surgery of the face, breast and body. Voted "Best in Brevard", Ross A. Clevens, MD, FACS is a nationally recognized, Double Board Certified Facial Plastic and Reconstructive Surgeon. A noted educator, author, lecturer and innovator in the field of facial plastic surgery, Dr. Clevens is a graduate of Yale, Harvard Medical School, and completed his residency and advanced fellowship at the University of Michigan. Adam J. Oppenheimer, MD, joins Dr. Clevens in his focused dedication toward specialization in plastic surgery of the breast and body.
For additional information on Clevens Face and Body Specialists, please visit http://www.drclevens.com
or call 321-727-3223.