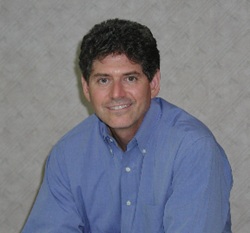 Montgomery, AL (PRWEB) December 17, 2014
Montgomery, AL patients with missing teeth can now turn to Dr. Wayne Yarbrough for dentures that are supported by dental implants. Because implant-supported denture appliances are anchored firmly in the mouth, patients do not need to worry about them falling out during conversation or while eating.
Most periodontal patients are very familiar with how traditional dentures work, especially if they have a family history of tooth loss. Regular denture appliances are designed to rest on the top of the gums and can be easily removed for cleaning. A specialized paste is designed to keep the appliance in place, but in some cases the paste can fail and cause the appliance to fall out of the mouth. This situation can be very embarrassing and can cause significant anxiety to the wearer.
Implant support denture appliances offered by Dr. Yarbrough are designed to eliminate the anxiety associated with traditional denture appliances by utilizing dental implants in Montgomery, AL, to keep the denture appliance securely in place. Regular implant supported denture appliances can still be removed easily for cleaning, but they will not fall out of the mouth when the wearer is eating or speaking. Patients who do not want to remove their denture appliances for cleaning purposes can receive a fixed implant-supported denture that is intended to remain in the mouth just like a permanent set of teeth.
In addition to removable and fixed implant-supported denture options, patients can also choose between ball-retained and bar-retained denture options. Ball-retained denture appliances fit together like a ball-and-socket for an exceptionally secure fit. Bar-retained denture appliances are designed to attach to the top of a metal bar that is secured to three or more dental implants. Both options offer superior security over traditional denture appliances that are secured in place with paste.
Patients who are looking for more secure alternatives to traditional dentures are urged to schedule an appointment with Dr. Yarbrough to find out if they are good candidates for dental implants in Montgomery, AL. Dr. Yarbrough can place implant supported denture appliances just in time for the holiday season.
About The Doctor
Dr. Wayne Yarbrough is a periodontist offering personalized dental care for patients in Montgomery, AL since 1984. Dr. Yarbrough graduated from the University of Alabama and the University of Alabama Dental School, and received his certificate in periodontics. He is part of one percent of dental professionals providing the LANAP® FDA cleared laser procedure for gum disease and periodontal treatment. To learn more about Dr. Yarbrough and his dental services visit his website at http://www.yarbroughperiodontics.com or call (334) 230-5288.