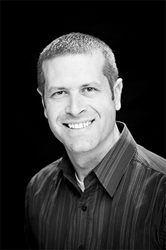 Kennewick, WA (PRWEB) December 17, 2014
To help improve the oral health of his patients suffering from gum recession, Dr. Andrew T. Mohlman is pleased to now offer a new, minimally invasive procedure, the Chao Pinhole Surgical Technique (PST™). This receding gums treatment does not involve any of the cutting or suturing that gum grafting does, so it promises patients in Kennewick, WA, a low risk of infections and a relatively easy recovery period. For most patients, pain and bleeding are minimal after the treatment.
To correct gum recession with PST™, Dr. Mohlman makes a small incision in the tissue that has receded. He then uses a specialized tool to reach through the pinhole incision and gently loosen the tissue until he can slide it to a more normal position, where it protects more of the exposed teeth. This technique allows Dr. Mohlman to correct recession affecting several teeth in one procedure. In contrast, with gum grafting, people with severe cases of receding gums might have to visit their dentist more than one time to receive full treatment. As a minimally invasive procedure, PST™ also poses a low risk of infections, bleeding, discomfort, and other complications.
Treatment for gum recession offers Dr. Mohlman's patients immediate health benefits, such as reducing the risk of exposed teeth becoming infected or damaged. The procedure also can lower tooth sensitivity and improve the appearance of the person's smile. More importantly, though, patients who seek receding gums treatment can learn whether the recession is occurring due to another oral health problem. Tooth clenching, harsh brushing, insufficient oral hygiene routines, and gum disease can all cause gums to recede. Dr. Mohlman can help patients improve their health by treating any potentially harmful causes of the recession.
Many people in Kennewick do not immediately notice that they have receding gums because this oral health change typically occurs gradually. Dr. Mohlman encourages patients to watch for changes in the appearance of tooth length, tooth color or texture near the gums, gum pocket size, and general periodontal health. Sensations of tooth mobility or tooth sensitivity may also signify recession. People who notice these symptoms are encouraged to visit Dr. Mohlman's website or call his office to schedule a consultation about treatment for receding gums.
About the Practice
A Family Dental Center is a general practice offering personalized dental care for patients in Kennewick, WA. Dr. Andrew T. Mohlman is a graduate of The Ohio State University College of Dentistry, and a BYU alumni where he studied Communications. Dr. Mohlman believes in continuing education and is diligent about keeping up-to-date with the latest in dental technology, in order to provide his patients with the most comprehensive and advanced care. Dr. Mohlman invites anyone interested learning more about his practice or those looking to schedule a consultation to visit his website at http://www.afamilydentalcenter.com or call (509) 736-2318.