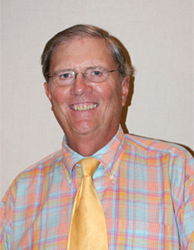 Fairfax, VA (PRWEB) December 17, 2014
Patients with missing teeth in Fairfax, VA, can now receive a revolutionary teeth replacement option from Dr. J. Alexander Withers called mini dental implants. When paired with dentures, miniature dental implants can help patients avoid embarrassing situations that occur when dentures become loose and fall out of the mouth. Patients who are searching for a convenient and affordable alternative to traditional implants or dentures are encouraged to find out if they are good candidates for mini implants.
In the past, periodontal patients who suffered from one or more missing teeth in Fairfax, VA, did not have many viable options for tooth replacement. Dentures and bridges were two of the most common treatments for missing teeth, and both have their drawbacks. Dentures can cause intense embarrassment because the glue that binds them to the gums can become loose. When this happens, dentures can easily fall out of the mouth while the patient is speaking or chewing.
Bridges help to eliminate the embarrassment of having the teeth fall out of the mouth, but they compromise the integrity of other healthy teeth in the mouth. Mini dental implants provide a great solution for periodontal patients who do not want to deal with the potential drawbacks of traditional dentures or bridges. Mini implants are revolutionizing the way that missing teeth are treated, and they make it possible for patients to receive the strength and performance of a traditional implant without the high cost.
Mini implants can be used to replace a single lost tooth or several lost teeth. They are also frequently used in conjunction with dentures, because they can help secure the dentures in place so that they do not easily fall out of the mouth. Patients who receive mini implants do not have to submit to a lengthy in-office procedure because the placement process for a single mini implant takes approximately the same amount of time as a traditional crown placement.
All periodontal patients with missing teeth in Fairfax, VA, are invited to speak with Dr. Withers about the possibility of receiving mini dental implants. Not all patients are good candidates for implants, so patients are encouraged to schedule an appointment in order to find out if they qualify for the revolutionary procedure.
About The Practice
Dr. J. Alexander Withers Periodontics and Implant Dentistry is a periodontal practice offering professional dental care for patients in Northern Virginia. Dr. Withers received a Bachelor's Degree in Biology, and earned his D.D.S. degree from The Medical College of Virginia. Dr. Withers has been named in the Top Dentists by the Washington Magazine, Checkbook Magazine and Consumer Research Council of America and Northern Virginia Magazine. To learn more about Dr. J. Alexander Withers Periodontics and Implant Dentistry and their dental services visit their website at http://www.withersperio.com/ or call (703) 997-4211.