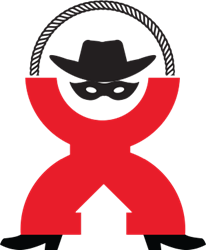 Don't Put Your Loan In Danger, Call The Loan Arranger
Denver, Colorado (PRWEB) December 18, 2014
Mortgage Banker,Jason M. Ruedy, also known as The Home Loan Arranger, offers his reaction to an article recently published by Fox Business that confirms the fact that many mortgage lenders make it difficult for self-employed individuals to obtain a mortgage.
Mr. Ruedy is in agreement that many self-employed individuals have faced extreme difficulty finding a willing mortgage lender over the past several years. However, his opinion is that a mortgage broker can play an important role in the mortgage approval process. Because lenders often require more documentation and information from self-employed individuals, a mortgage broker must be willing to put in additional time and effort to ensure the client receives mortgage approval.
An article published on December 10, 2014 by Fox Business entitled Mortgage Lenders Tough on Self-Employed states, "Despite the fact that 6.6% of the U.S.-based working population is self-employed and many enjoy high incomes, self-employed borrowers receive 40% fewer purchase loan quotes."
The article also states, "Lenders use several factors to determine if they will give someone a mortgage, but the credit score situation seems to be hurting self-employed people the most."
"I've helped many self-employed people through the loan application and closing process, and I've personally witnessed the challenges these individuals often face. A significant percentage of the population in the United States is self-employed and I've made a commitment to helping them find the best possible mortgage. This often requires substantial time and effort that many mortgage brokers are unwilling to provide. I believe if more mortgage brokers were committed to the success of their self-employed clients, more people would be offered loans." - Jason M. Ruedy, The Home Loan Arranger
Mr. Ruedy believes that people who are self-employed should not give up their quest to obtain a mortgage. While lenders might be particular about which self-employed individuals will be granted a loan, there are often ways around the complexities.
"Qualifying for a mortgage is absolutely more complicated for a self-employed person than for a person who works for an employer. While I agree with article published by Fox Business, I also believe that the approval process can be made a lot easier by utilizing a mortgage broker who is familiar with how lenders handle applications from self-employed people. The bottom line is that some mortgage brokers are willing to put in the extra effort that is required to help self-employed people - and some are not." - Jason M. Ruedy, The Home Loan Arranger
About The Home Loan Arranger:
Mr. Jason M. Ruedy, also known as The Home Loan Arranger, has 20+ years of experience in the mortgage business. His company was built around the crucial principles of hard work, discipline, and determination. The Home Loan Arranger evaluates client applications quickly and efficiently and structures loans with the best possible terms. Mr. Ruedy is successful in achieving loan closings for clients while meeting their highest expectations. Jason M. Ruedy is ranked #2 in the state of Colorado by Scotsman Guide, which is the top leading resource for mortgage originators.
For media inquiries, please contact Mr. Jason M. Ruedy, "The Home Loan Arranger":
The Home Loan Arranger
512 Cook St #100
Denver, CO USA
Phone: (303) 862-4742
Toll Free: (877) 938-7501
http://www.thehomeloanarranger.com/