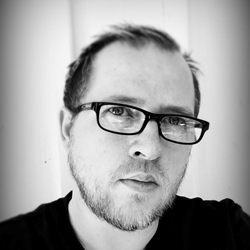 Austin, Texas (PRWEB) December 18, 2014
Certification Game, Inc. announced today that they are bringing on Kyle Chambers, a veteran in instructional design, to lead their course evolution. With thirteen years of experience, Chambers brings extensive knowledge of game development and instructional design. Prior to joining Certification Game, Kyle created training courses for Elder Scrolls Online, a multimillion-dollar online video game and Electronic Arts, one of the world's most prominent video game producers.
As director of learning development, Chambers will be guiding course design strategies, course development, and integration of gamification elements. His initial focus will be the Support Center Analyst training course. He will work closely with Ron Muns, founder of HDI, who will be his subject matter expert. Muns, along with Cole Leslie, founded Certification Game in October 2014.
Ron Muns, co-founder and CEO, said "The addition of Chambers to the team really strengthens the capability we have to create courseware that is engaging, effective and which students will love! His extensive experience in instructional design, games and creativity will be invaluable to the team. We think he's the perfect complement to our business and we're extremely lucky to have access to his knowledge of the industry."
"The vision Certification Game has resonates with me." Chambers said. "I want to be part of something meaningful and I can feel that energy here. I believe my experience and skill set position me to add value to the company and I'm excited to help this company to grow from the ground up."
Kyle Chambers began his position at Certification Game on Monday, December 15, 2014 in their Austin, TX office.
About Certification Game, Inc.
Certification Game, Inc. is an Austin, Texas based eLearning company, focused on building online training courses that are engaging, effective and fun with the ultimate goal of preparing learners for new careers or enhance their options. The concept of the company is 'Serious Learning, Not So Boring,' with a focus on building certification courses that will help the learner qualify for a new job, promotion, or a professional certification. Uniquely, Certification Game courses incorporate game mechanics in order to make learning more fun and engaging for the participant. The founders, Ron Muns and Cole Leslie, come from the IT service management and green energy fields respectively.