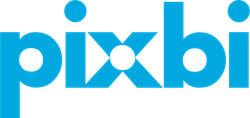 "Providing consumers with the opportunity to discover products in any image, anywhere, is our goal at Pixbi"
New York, NY (PRWEB) December 18, 2014
Pixbi, a leading developer of product discovery solutions, today announced the launch of its mobile application to empower consumers to discover, scan and purchase products in print magazines. The mobile application scans products featured in print publications to enable real time purchases; all while consumers flip through their favorite magazines.
The mobile application, now in the iTunes Store, allows immediate shopping when reading the physical print copies of major publications from multiple publishers. The new mobile application will be compatible with major titles including Shape, Men's Fitness, Star and OK! Magazine in December with additional publications being added throughout January.
The Pixbi app uses advance image recognition technology and a global database of images to identify products in print publications. Consumers simply open the Pixbi application, look at the page through the phone's viewfinder, instantly see product tags and make immediate purchases. Pixbi works with the world's top retailers to provide a seamless connection for consumers shopping on the go to connect and purchase products in real time.
"Providing consumers with the opportunity to discover products in any image, anywhere, is our goal at Pixbi," said Ryan Jones, CEO and co-founder of Pixbi. "We're working with the largest retailers and publishers to create a more organic purchasing experience, while helping consumers feel more empowered when making product choices."
Publishing houses are excited about the opportunity to allow purchases of products in the digital and print versions of their magazines with Pixbi. The mobile app creates a more engaging user experience, allowing consumers to identify and purchase items from the publication in less than a few seconds.
"We wanted to provide our print readers with the same functionality we have in our digital editions. Pixbi's technology allows them to view, save, share and instantly purchase nearly every product in the magazine," said Chris Tarrow, Director of Tablet Publishing at American Media, Inc. "It also allows our advertisers to bridge the gap between print ads and mobile purchasing."
To start using the Pixbi app, visit http://pixbiapp.com.
# # #
ABOUT PIXBI:
Pixbi energizes discovery buying through images. Dedicated to creating a personalized shopping experience for consumers, Pixbi creates digital solutions to connect consumers and brands with new purchasing experiences through digital, print and other content.
The company's mobile application and digital solutions allow individuals to scan tagged images to view, save, share and purchase products through any digital and print magazine image.
Pixbi's mission is to facilitate a seamless purchasing experience for the consumer, while empowering publishers to connect brands instantly with new customers. For more information, visit http://www.pixbi.com.
Pixbi Media Contacts:
Rosemarie Esposito / Marquise McCoy
+1 646-738-8964
Pixbi(AT)hotwirepr.com