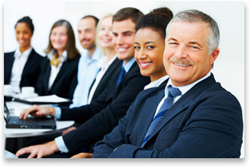 one should also do their own homework
Chicago, IL (PRWEB) December 17, 2014
Peoples Home Equity, a national lender with a large presence in the Midwest, knows that its prospects have a choice when picking a loan and officer. Assuming one has found their preferred lender, choosing a loan officer is equally as important.
When choosing a loan officer, listen to see if he or she knows the following information when being offered a mortgage.
How long have you been a loan officer? – Be sure to ask this question in the very beginning. This question may be uncomfortable to ask, but it's important. Someone who may not be in the business for long is vulnerable to making mistakes or asking other officers for help and guidance. An applicant wants to be confidence in the officer's ability to provide the best and most timely mortgage available to their client.
What are the closing costs? – A loan officer may not be able to quote the exact number since the loan size is still undecided during the application process, but he or she should be able to give a close percentage of dollar quote based on your requested loan amount.
What is the APR? – A loan officer should easily be able to quote the annual percentage yield and explain the term and its meaning if necessary
What is your opinion of the direction of mortgage rates: If the loan officer understands current Federal Reserve policy and mortgage rate trends then he or she will be able to give better guidance on whether or not now is a good time to lock or float an interest rate. This information is especially important when deciding to refinance an existing home loan.
Apart from asking questions, one should also do their own homework and read any reviews that may exist regarding the officer of choosing. While positive reviews are a good sign, negative reviews usually carry more weight.
If unsatisfied with a current loan officer, remember that one should always be able to have their material shifted to another officer within the organization free of charge.
If in need of a mortgage, contact a Peoples Home Equity loan officer today at: 262-563-4026