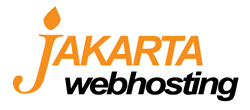 Indonesia Windows and Linux Hosting with 24/7 Live Chat Support
Jakarta, Indonesia (PRWEB) December 19, 2014
Jakarta Webhosting, the Indonesia leading Web Hosting provider that provide Windows Hosting and Linux Hosting services, today announced the extension of its superb services by launching new hosting plans to enriching all the bloggers around the world.
Jakarta Webhosting was established to cater to an under served market in the hosting industry; web hosting for customers who want excellent services. Jakarta Webhosting - a cheap hosting without hidden fee, constant server uptime, excellent customer service will serve you 24/7, best of the best quality, and also reliable hosting provider in advanced Windows and Linux technology.
Nowadays, bloggers have a lot of web hosting service options to sign up for. Jakarta Webhosting has produced priceless web hosting plans for blogger, start from personal blogger to professional blogger. And now, Jakarta Webhosting has empowered by WordPress, the most popular Content Management System among bloggers.
JakartaWebhosting.com offers 3 WordPress Hosting plans for bloggers, Personal Blogger WordPress with monthly rate starting at $2 per month; Geek Blogger WordPress start from $6 per month; and PRO Blogger WordPress start from $12 per month. What is the main thing that blogger can get with WordPress Hosting in JakartaWebhosting.com? Free lifetime domain are included to all WordPress Hosting plan!
Included with every Hosting plan, JakartaWebhosting's certified support teams can help manage the servers 24/7, new control panel, main control panel, 30 days money back guarantee and many more. Further information and the full range of features WordPress Hosting can be viewed here http://www.jakartawebhosting.com/wordpress-hosting.
About Jakarta Web Hosting:
Jakarta Web Hosting is Indonesian hosting provider which provides Windows and Linux hosting, web design and SEO services tailored to fit every requirement. Jakarta Web Hosting aims to create a cost effective website solution for people and enterprises. The products and services are available on the company website at http://www.jakartawebhosting.com.