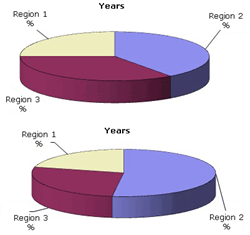 Global Market for Sterilization Technologies to Reach $11.9 Billion by 2020
Wellesley, Mass. (PRWEB) December 18, 2014
BCC Research (http://www.bccresearch.com) announces new market analysis data on the sterilization process market, projected to grow to nearly $11.9 billion in 2020. Worldwide need for sterile products relies on effective, rapid and economical technologies throughout the production process.
Safety and speed are the major determinants in sterilization; each aspect relies on expansion and innovation of sterilization processes and equipment. The global sales of sterilization capital equipment, consumables, and contract sterilization services are projected to grow at a compound annual growth rate (CAGR) of 5.6%. Several factors are driving the growth of the sterilization industry, including changing demographics, an emphasis on infection control, economic fluctuations and government regulations.
"Steady population growth coupled with an expanding over-65 global population and the medical conditions associated with aging contribute to the need for proper sterilization of devices used in medical procedures, as well as the sterilization of pharmaceutical and biopharmaceutical products," says BCC Research analyst Peggy S. Lehr.
The United Nations Department of Economic and Social Affairs projects that the global population will increase at an average annual rate of 1.28%. The greatest percentage of change will occur in less-developed regions at a projected rate of 1.49%, whereas more-developed regions will grow at a rate of 0.29% annually.
Sterilization is a purification process vital to infection control and is used with medical products, pharmaceutical and research liquids and powders, food and beverages, industrial processes, and computer electronics.
Global Markets for Sterilization Technologies analyzes markets for filter, heat, chemical and radiation sterilization technologies. Industry trends are analyzed, and global revenue projections for the medical, manufacturing, pharmaceutical, and food and beverage equipment and consumables markets are provided for the period 2015 to 2020.
Editors and reporters who wish to speak with the analyst should contact Steven Cumming at steven(dot)cumming(at)bccresearch(dot)com.
About BCC Research
BCC Research publishes market research reports that make organizations worldwide more profitable with intelligence that drives smart business decisions. These reports cover today's major industrial and technology sectors, including emerging markets. For more than 40 years we've helped customers identify new market opportunities with accurate and reliable data and insight, including market sizing, forecasting, industry overviews, and identification of significant trends and key market participants. We partner with analysts who are experts in specific areas of industry and technology, providing unbiased measurements and assessments of global markets. Recently selected as the world's greatest market research company, BCC Research is a unit of Eli Global, LLC. Visit our website at http://www.bccresearch.com. Contact us: (+1) 781-489-7301 (U.S. Eastern Time), or email information(at)bccresearch(dot)com.