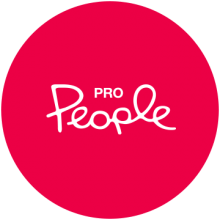 San Jose, CA (PRWEB) December 22, 2014
Today, Propeople and its parent company, the Swedish-based Intellecta AB, announce that Blink Reaction, one of the foremost players in the Drupal industry, has agreed to sell an 80 percent stake in the company to Intellecta. Blink Reaction, led by Nancy Stango, will operate under the direct oversight of Propeople's Global CEO, Michael Drejer. This news comes in conjunction with the announcement that Propeople Denmark is merging with Bysted, one of Denmark's leading branding and design agencies. Bysted now brings one of Northern Europe's most respected creative teams into Propeople.
The acquisition of Blink Reaction is one of the largest deals of its kind in the history of Drupal. Propeople and Blink Reaction will initially operate as distinct units under the overall management of Michael Drejer but will join together as a new company under a unified brand by the deal's completion on March 31st, 2015. This new agency will have a truly unique international reach - with over 350 employees worldwide, working across 9 countries. The new agency's global footprint and working capacity will be unmatched in the Drupal space.
Propeople and Blink Reaction have delivered state-of-the-art Drupal solutions for a variety of the open-source platform's largest customers. The two companies' collective portfolio includes brands such as Pfizer, NBC, Stanford University, the City of Copenhagen and General Electric. Together, Propeople and Blink Reaction will continue to serve as Drupal consultants to some of the technology's most notable users.
Commenting on the news, Blink Reaction CEO Nancy Stango said, "We are looking forward to what the future holds. The integration of Blink Reaction into Intellecta and Propeople is a great opportunity for our companies to together be a part of something bigger, unlike anything that's previously been seen in the world of Drupal agencies".
Propeople's Global CEO Michael Drejer explained that, "We are led by the vision of being a new kind of agency for the digital age, bringing technology into everything that we do. Today's news is a major step forward in that direction, and we look forward to together building the leading Drupal agency in the world. Through the merger with Bysted, we also continue to grow our global, strategic, and creative capabilities. I'm excited to welcome both companies into the fold, and look forward to together setting a new standard for Drupal agencies in the United States, and beyond."
About Propeople
Propeople is a full-service agency for the digital age. Headquartered in Silicon Valley and located in 9 countries on three continents, Propeople is a global leader in leveraging the latest trends and technologies to provide advanced web development, elegant design, and business-savvy strategy. Propeople's team has delivered digital solutions for the world's leading businesses and organizations.
Propeople is part of the Intellecta Group. Other companies in the Group are Bysted AB, Hilanders AB, Intellecta Corporate AB, ISBIT GAMES AB, Rewir AB, River Cresco AB, Unreel AB and Wow by Rewir AB. Intellecta AB (publ) is noted on the NASDAQ OMX Stockholm and employs around 400 people in Sweden, Denmark, Netherlands, Austria, Germany, Bulgaria, Moldova, Ukraine, Brazil, the US, and China.
About Blink Reaction
Blink Reaction is a leading provider of enterprise Drupal services to Fortune 500 companies throughout the United States. Blink earned its position as a leader in enterprise Drupal development by delivering experiences that deliver results. Blink Reaction; a creative, development, and training provider creates scalable and secure web solutions that provide the best in customer experience and meet brand, marketing, and business goals.
About Bysted
Bysted is one of Denmark's largest strategic design and communication agencies. They have provided solutions for a large variety of clients, including some of the biggest companies in Denmark.
For more information
Michael Drejer | Global CEO, Propeople | drejer@wearepropeople.com
Troels Feodor Nielsen | Global CMO, Propeople +45 40333020 | nielsen@wearepropeople.com
Ricardo Osuna | US Marketing Director, Propeople | ricardo@wearepropeople.com | 1 208 890 5945