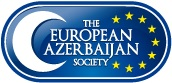 This FCO report describes, in great detail, the enormous impact the influence of the Armenian diaspora has on the whole region. It is steadily bankrupting this small nation.
London, UK (PRWEB UK) 18 December 2014
A new report by the UK Foreign and Commonwealth Office (Foreign and Commonwealth Office, 'Armenia's Diaspora – It's Role and Influence', 9 December 2014) has recognised the part played by the Armenian diaspora in fuelling the ongoing Armenian–Azerbaijani conflict over Nagorno-Karabakh. According to the report, which has been analysed by The European Azerbaijan Society (TEAS), this occupation – which has continued for over 20 years – has resulted in 875,000 Azerbaijani refugees and internally displaced persons (IDPs) remaining in camps spread across Azerbaijan. According to the FCO, this has also bankrupted the Armenian economy, as borders with two neighbours – Azerbaijan and Turkey – have remained shut since 1993, increasing Armenia's reliance on Russia. It has consequently not benefited from any of the current or future energy pipelines carrying Azerbaijani oil and gas to Europe. Instead, the country is set to join the Kremlin-led Eurasian Customs Union on 1 January, despite the fact that international sanctions on Russia are, in turn, having a detrimental knock-on effect on the Armenian economy.
TEAS' analysis of the report established that Armenia has the smallest economy and smallest population in the South Caucasus. According to the FCO report, it is estimated that the Armenian population only amounts to 2.9 million persons and has shrunk by almost one million since 1992. Of those who have left, 70 per cent have begun new lives in Russia.
However, it is estimated that a staggering 8–10 million Armenians live outside the country, according to the FCO. Of these, the largest diaspora community is in Russia, amounting to 2.3 million persons; the US, where the figure is 1.5 million; and France, with 400,000. There are also sizeable populations in Lebanon, Ukraine, Argentina, Poland, Turkey, Iran and Canada.
TEAS' analysis of the report indicates that diaspora Armenians are continuing to shore up the ailing Armenian economy. Since 1991, the country has received several billion dollars' worth of financial support from US-based diaspora Armenians. Another example quoted is that of Armenians working in Russia, who are calculated to have accounted for 15 per cent of the Armenian official GDP in 2008, although it is possible the figure may be twice as high today.
The FCO report, according to TEAS, also states that the Armenian diaspora has also made sizeable contributions towards the Armenian economy, health and education, including subsidising those regions of Azerbaijan that remain under illegal Armenian occupation. These areas have received high levels of diaspora support, both in terms of funding and technical assistance.
In many countries, the Armenian diaspora represents sizeable numbers of votes, and it has been successful in persuading many foreign governments to part with funds, as stated in the FCO report. It is estimated that the US has provided Armenia with $2bn of aid since 1992, making it one of the largest per capita recipients of US aid in the world. Much of this is due to the successful lobbying work of numerous high-profile diaspora groups in the US, many of which are staunchly nationalistic and therefore often at odds with the regime in Armenia.
According to TEAS, the FCO report states that such tensions led to the downfall of Levon Ter-Petrosyan, the first President of independent Armenia, who had been prepared to make compromises with Azerbaijan. He also dared to criticise the unrealistic diaspora view of Armenian policy priorities. During his time in Opposition, he has further criticised the diaspora for not speaking out against Armenian democratic deficiencies. Current President Serzh Sargsyan – a former military commander with roots in Nagorno-Karabakh – has attracted less criticism, but his attempt in 2009 to 'normalise' relations with Turkey was opposed by numerous nationalist groups.
This FCO report describes, in great detail, the enormous impact the influence of the Armenian diaspora has on the whole region. It is steadily bankrupting this small nation, ensuring that it remains totally dependent on Russia, and vetoing any moves towards a peaceful diplomatic solution, based on international law.