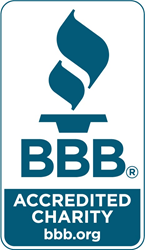 Akron, OH (PRWEB) December 23, 2014
Mature Services, Inc. is proud to announce that our BBB Charity Seal agreement has been approved. This seal means that Mature Services has met the BBB Wise Giving Alliance Standards for Charity Accountability. These standards were developed to assist donors in making sound giving decisions and to foster public confidence in charitable organizations. The Standards seek to encourage fair and honest solicitation practices, to promote ethical conduct by charitable organizations and to advance support of philanthropy.
"We are pleased to have received this designation," said Linda Valentine, President/CEO of Mature Services. "People are necessarily concerned that when they make a contribution to an organization it will be used wisely, and this is just one more way to show people that we put the money we receive to good use. We believe strongly in transparency, and we have posted five years' worth of our annual reports and yearly audits, and even our federal 990's on our website," she added. "Anyone who wants to learn more about us is invited to go to our website or visit our local headquarters."
Next year on August 6, Mature Services will be celebrating their 40th anniversary. Founded in 1975 as a senior citizen program, it has since become an independent, nationally respected organization with offices throughout the state. "Our mission is to provide high-quality programs to empower the economic, social, physical and mental well-being of older adults as they age," explained Valentine, "and over the years as the needs of the population we serve have grown, so have we." Mature Services currently offers employment and training programs, home delivered and congregate meals, homecare services, integrated addiction and mental health services, and volunteer opportunities.
Mature Services, Inc. headquarters is located at 415 S. Portage Path, Akron, Ohio. For more information on Mature Services programs go to http://www.matureservices.org . To read the BBB Charity Report go to http://www.bbb.org/akron/business-reviews/charity-local/mature-services-in-akron-oh-12125?language=1
Mature Services, Inc. is an equal opportunity employer and service provider.