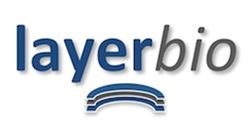 Arlington, MA (PRWEB) December 18, 2014
LayerBio is an MIT spin-off developing novel drug delivery products for ophthalmology and wound care. The National Eye Institute (NEI) at the National Institutes of Health (NIH) has awarded LayerBio a Phase I SBIR grant to develop a drug-eluting intraocular lens (IOL) for cataract surgery.
Cataracts are the most common cause of vision loss in people over age 40 and the principal cause of blindness worldwide. According to Dr. Ken Mandell, LayerBio's Founder and CEO, "There is a critical need to enhance the tolerability and effectiveness of medication prescribed following cataract surgery".
"A drug-eluting intraocular lens that achieves sustained delivery of medication within the eye has the potential to eliminate the need for eye drops, which may prevent complications and reduce prescription drug costs following surgery," added Aleksandr White, LayerBio's Vice President.
LayerBio's drug-eluting IOL incorporates proprietary LayerForm™ technology invented in the laboratory of MIT professor Dr. Paula Hammond in collaboration with Dr. Joseph Rizzo, Professor of Ophthalmology at Massachusetts Eye and Ear Infirmary, Harvard Medical School. Prior support for this project was provided in part by the Deshpande Center for Technological Innovation at MIT.
"Receipt of this SBIR award is validating for LayerBio and the technology platform as a whole," commented Dr. Mandell. "I am thrilled to see this project translated from an academic research setting into a biotech company with NIH support."
More information about LayerBio is available at http://www.layerbio.com.