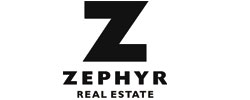 San Francisco, CA (PRWEB) December 19, 2014
Tim J. Gullicksen, of Zephyr Realty, offers tips on TICs and condos.
As real estate prices continue to soar in San Francisco, many buyers are re-evaluating the prospect of buying a TIC because they are less expensive than condos. TICs, short for Tenants-In-Common, where one owns a percentage of the entire building but not the unit which one occupies, are cheaper for a reason.
TICs sell for less money than condos largely because the mortgages available are much less attractive. For a condo, one can get a 30-year fixed loan with an interest rate near historic lows. For a TIC, one has to get a fractional mortgage, available from only a few smaller banks. There are no 30-year loans, only loans fixed for three, five or seven years. Their interest rates and closing costs are both higher.
With a fixed rate loan, one can rely on a steady housing expense every month. With an adjustable rate mortgage, one has to factor in the risk that in three, five or seven years one's payment will go way up. For buyers with 20 percent down, a big increase in their interest rate could take a big hit out of their disposable income.
Not all TICs are created equal in San Francisco. There is a pecking order. Two-unit buildings are the top of the heap because they can bypass the condo conversion lottery. Once one has owner-occupied for 12 months, one can go directly to condo conversion. The units in such buildings sell for pretty close to condo prices because of this.
Three- to six-unit buildings may be eligible to condo convert via the condo bypass legislation that was passed by the Board of Supervisors in June 2013.
The last group is buildings of seven units or more or three- to six-unit buildings that have been Ellis Acted or where protected tenants were evicted. These buildings will never be able to condo convert. They are the cheapest of the three types. One will buy it as a TIC and one will sell it as a TIC.
When Tim Gullicksen is advising clients on the sorts of properties they're thinking of buying, he counsels them to preserve as many future options as possible. Here's how condos compare to TICs:
1) Future resale. If one wants to sell their property in the future, the prices are higher (good for the seller) and interest rates lower (good for prospective buyers) for condos vs. TICs. It will be easier to sell a condo than a TIC interest. So one should either plan on holding onto the TIC until it condo converts or make sure one gets a really screaming deal on the purchase of the TIC interest.
2) Renting it out. In the future, if renting out a TIC unit that was built before 1979, it will be subject to both rent and eviction control laws in San Francisco. That means one cannot evict the tenants in the future even to live there oneself, and one can only raise the rent by the amount allowed by the Rent Board each year. Condos are not subject to rent control ever. If they were built before 1979, they are subject to eviction control, but in a condo one can do an Owner Move-in Eviction if one ever decides to move back into the place.
About the company:
Tim Gullicksen has been a top-producing real estate agent since he first entered into the business, and takes great pride in managing every aspect of each transaction. After graduating from high school in the South Bay, Tim earned a bachelor's degree in political science and history from the University of California-Berkeley. He went on to earn his teaching credentials from JFK University in Orinda, and taught kindergarten in the San Jose Unified School District. He brings an educational approach to real estate developed from that background, and sees himself as a facilitator of property transactions. For more information, visit his website at http://www.timgullicksensf.com/.