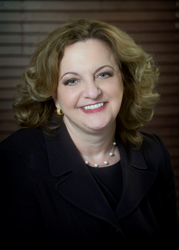 We fight to get consistent compliance within the law. So many people are affected and without us, the worst often happens.
Northridge, CA (PRWEB) December 18, 2014
In the 60 Minutes segment, Denied, the investigative report covers mental illness and discusses that it takes time to be treated effectively. The cost of appropriate psychiatric care, combined with inpatient therapy is much more expensive than outpatient care. When an insurance company determines that a patient can be safely treated with outpatient services, the cost to the insurance company can be greatly reduced. (CBS, 60 Minutes, Denied, December 14, 2014)
Lisa S. Kantor, leading expert on eating disorders, mental health and insurance law says, "for many clients, residential treatment is the most appropriate and effective level of care for treatment of their eating disorder and related conditions. Taking people out of residential facilities too soon can cause unforeseen collateral damage to patients and their loved ones."
The American Psychiatric Association's Practice Guidelines include residential treatment as an essential step in the spectrum of treatment for eating disorders, falling between inpatient hospital care and outpatient care. Professionals involved in the treatment of eating disorders have produced concrete evidence that residential care treatment is optimal to prevent relapses and promote healing because it addresses both medical and psychological issues. Some insurers ignore this accepted standard of care, however, providing coverage only for hospitalization or outpatient care, says Kantor. (American Psychiatric Association, Clinical Practice Guidelines, June 2006)
Healing takes time, says Kantor.
"In order to obtain residential care, it's fairly common that policyholders must sue their health plan or insurer to pay for treatment. It is important to have access to the list of experts who represent eating disorder patients, so that those denied health benefits for residential treatment can get the help they need, in a timely manner. Having a trusted advocate who knows how to navigate the roadblocks is important, says Kantor.
Consider Patrick Kennedy's statement, on the Kennedy Forum website,"The federal law prohibits insurers from using a more restrictive review process for mental health care than for medical and surgical care. I don't believe patients with life threatening diabetes and heart disease would be forced out of treatment in this way! Are denials of care as prevalent in general medical settings as they apparently are in mental health care?" (The Kennedy Forum, Patrick Kennedy Responds to 60 Minutes Segment on Mental Health, December 15, 2014)
In addition, Kennedy said, "At best, we're seeing inconsistent compliance with the law. The pattern of denials detailed in the 60 Minutes report is not confined to one company. We see major problems at all levels of service: from stabilizing someone in crisis, to a lack of access to lifesaving residential programs, to giving patients access to the newest and most promising treatments (which are routinely covered in other areas of health care)."
(The Kennedy Forum, Patrick Kennedy Responds to 60 Minutes Segment on Mental Health, December 15, 2014)
This is troubling, says Kantor.
"It's vital to have tireless warriors fighting for clients in the legislative arena, filing and prosecuting federal lawsuits across the country, working with and informing lawmakers of standard of care issues surrounding eating disorders when crafting laws that govern insurance benefits. We fight to get consistent compliance within the law. So many people are affected and without us, the worst often happens," says Kantor.
Always do research, ask questions and get help from the top experts in mental health and insurance law, says Kantor. Our experts are available to help, call us at 800-446-7529 with questions.
Lisa Kantor available for interviews, contact Robin at 919-745-9333.
About Kantor Law
Kantor and Kantor, LLP is one of the most experienced and highly respected law firms dealing with the prosecution of claims against insurance companies. We represent clients whose insurance companies have failed or refused to pay claims arising out of Disability, Health, Life, Long Term Care and other liability insurance claims.
Our firm also has extensive experience with the complex appeals procedure and Federal Court litigation of ERISA matters. If you, or anyone you know has questions about claims against their insurance company, contact us for a free consultation.
Our ERISA Lawyers have helped hundreds of people who have had their employee benefit claims denied. Most people are not aware of the fact that if their health, short term disability, long term disability, or life insurance are provided through their employer, disputes arising thereunder are subject to the federal law of ERISA and thus exempt from state law. In most of those cases remedies may be limited, and the rules and regulations for pursuing those remedies different or more restrictive than people expect. Our ERISA Lawyers have vast experience in handling matters in the specialized area of ERISA.
When insurance is obtained individually instead of through an employer, and even in some cases of employer-provided insurance, ERISA will not apply to limit benefits or remedies, and California State law will apply. We have also successfully helped hundreds of people with these "bad faith" types of insurance claims.
The lawyers of Kantor and Kantor, LLP have helped people get medical care and treatment when their insurance company has denied it. We have helped people obtain medications when the insurance company argued the medications were not medically necessary. Many of our clients come to us after their claims for long term disability have been denied by the insurance company. We have sued on behalf of clients with conditions such as Multiple Sclerosis, Alzheimer's, AIDS, Degenerative Disc Disease, Fibromyalgia, Chronic Fatigue Syndrome, Arthritis, and scores of other disabling ailments.
More and more we are also seeing claims for Long Term Care insurance being denied. This is another area in which we have a great deal of experience and have successfully litigated and/or settled many cases for our clients.
If you, or someone you know has problems with their insurance company, call us toll free at 800-446-7529. We NEVER charge for the first phone call. In fact, since our cases are handled on a contingency basis, our clients rarely have to pay us any money at all unless and until their cases are resolved favorably.